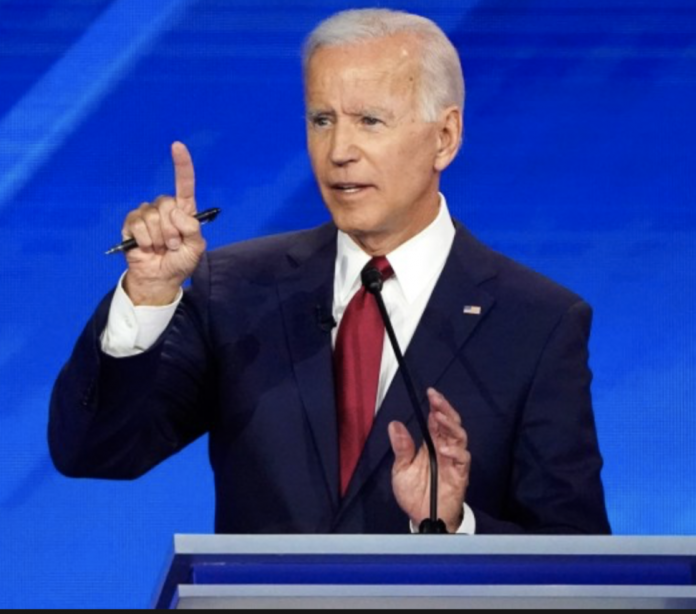 Gun control continues to dominate as one of the most talked-about issues in the 2020 presidential election. In the wake of multiple mass shooting, Democrats candidates have commenced rolling out various gun control plans. Some of the aforementioned gun control plans involve voluntary buyback programs and mandatory buyback programs.
2020 Democrat Joe Biden is following a similar path. Yesterday, Biden announced his own proposal which would have Americans either forfeit their firearms via a voluntary buyback program or register their firearms with the government. This portion of Biden's proposal, along with others, is already facing censure from conservatives and others who value gun ownership in America.
Everything You Need to Know about Biden's Gun Control Proposal
There are a plethora of elements associated with Joe Biden's latest gun control plan. First, comes the mandate that American gun owners must either register their firearms with the government or turn them over to the government. History has shown that gun registrations often come prior to gun confiscation, but this is what Biden wants for America.
Additionally, the former vice president is supportive of measures which complicate the process of purchasing guns and the ability to carry guns. If Biden's plan succeeds, Americans will not be able to purchase guns online; gun manufacturers will also lose critical legal protections. Moreover, Biden strives to encourage the implementation of "red flag" laws and crack down on "loopholes" in background checks.
Joe Biden released details of his "assault weapons" ban, and it calls for AR-15s to be registered rather than confiscated. What happened, Joe? You saw how bad it failed for Beto? This fools nobody. Registration always leads to confiscation. https://t.co/V6xY0XAZ6X

— NRA (@NRA) October 2, 2019
The former vice president cited the National Firearms Act when defending his gun control proposal:
"The National Firearms Act requires individuals possessing machine-guns, silencers and short-barreled rifles to undergo a background check and register those weapons with the Bureau of Alcohol, Tobacco, Firearms and Explosives (ATF). Due to these requirements, such weapons are rarely used in crimes."
Gun Registration and Gun Confiscation
Many Americans on the right-wing have already noted that gun registration generally comes before gun confiscation. Furthermore, Biden's call for Americans to register their guns comes after O'Rourke's vow that government will take guns from lawful citizens.
Biden, O'Rourke, and other 2020 Democrats also remain very critical of the National Rifle Association (NRA). The NRA regularly speaks out against left-wing gun control proposals which will complicate the lawful purchase and ownership of guns.
In 1994, Senator Feinstein and I led the fight to ban assault weapons and high-capacity magazines. We took on the @NRA and got it done.

As president, I'll ban these weapons of war once again. We will get them off our streets.https://t.co/AbTUKdY7Bv pic.twitter.com/u06FKHQv6D

— Joe Biden (@JoeBiden) October 2, 2019