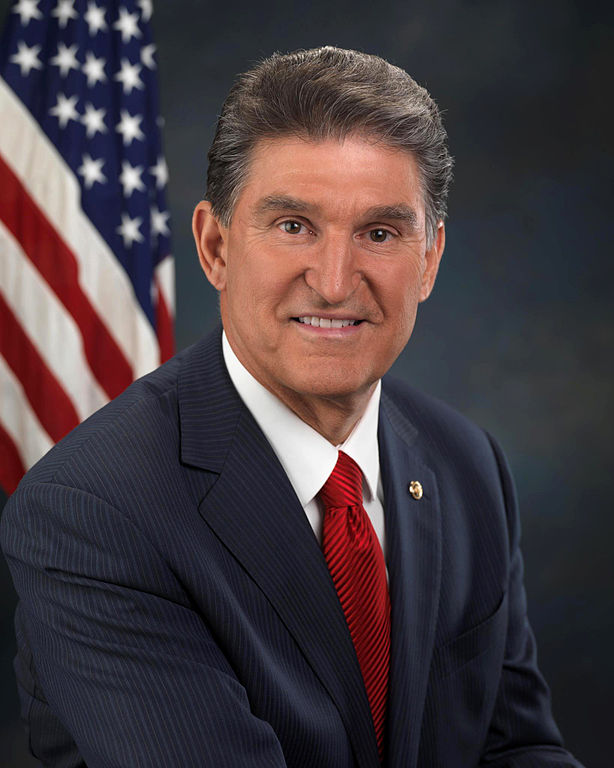 Until recently, Senator Joe Manchin (D-W.Va), was reportedly a candidate for the energy secretary position in President-elect Donald Trump's Cabinet. Manchin made a statement Tuesday that he would not be pursuing a position in Trump's Cabinet and would remain in the Senate. This announcement followed a statement by Senate Minority Leader Harry Reid (D-NV) that, "Joe Manchin is obviously running for a Cabinet spot."
Who is Joe Manchin, and why would Donald Trump consider a Democrat for a critical Cabinet position?
Born in Farmington, West Virginia, a small coal-mining town, Manchin has spent his entire political career serving the people of West Virginia. He served as Secretary of State of West Virginia from 2001 to 2005, then Governor of West Virginia from 2005-2010, before being elected to the U.S. Senate in 2010. Manchin is the only U.S. congressman from West Virginia that is a Democrat.
His success in a predominately red-leaning state is due in large part to his conservative record and values. As a Blue Dog, a conservative Democrat, Manchin has broken with the Democratic Party on a few key issues and has worked closely with Senate Republicans on more than one occasion.
As one of few pro-life Democrats, in 2015, Manchin voted for a Republican-sponsored bill that would eliminate Federal funding for Planned Parenthood.
He has been a staunch supporter and co-sponsor of balanced budget amendments proposed by Republicans. This year, along with Senators Mark Kirk (R-IL) and David Perdue (R-GA), has introduced legislation that aims to create a bipartisan National Commission on Fiscal Responsibility that would seek to address the long-term sustainability of the Federal budget.
Manchin's most vocal and significant departure from Democrat party policies has been his support of coal energy and opposition to EPA regulation, rhetoric that aligns closely with Trump's campaign stances. In fact, the first bill he introduced in the Senate was the "EPA Fair Play Act," a bill that sought to limit what Manchin called "EPA overreach."
As a member of the Senate Energy and Natural Resources Committee, Senator Manchin has supported the Keystone XL Pipeline and has been a leader in discussions surrounding natural gas drilling in the Marcellus Shale.
Manchin has proved to be a consistent supporter of other alternative fuels as well. In 2011, with Sen. John Barrasso (R-WY), he introduced the "American Alternative Fuels Act," a bill that sought to remove restrictions on the development and purchase of alternative fuels and to encourage research and development of algae-based fuels.
Manchin's commitment to reaching across party lines has been recognized by the Lugar Center, an organization that ranks each congressman's ability to cooperate in their Bipartisan Index. Manchin was ranked 4th in the group's 2015 Bipartisan Index.
After a heated General Election, in an increasingly partisan Federal government, Manchin's commitment to bipartisanship seems to be as strong as ever. Though not seeking to be a member of Trump's Cabinet, the Senator praised the President-elect's selection for the EPA, Oklahoma Attorney General Scott Pruitt, saying that the EPA "is in desperate need of reform."