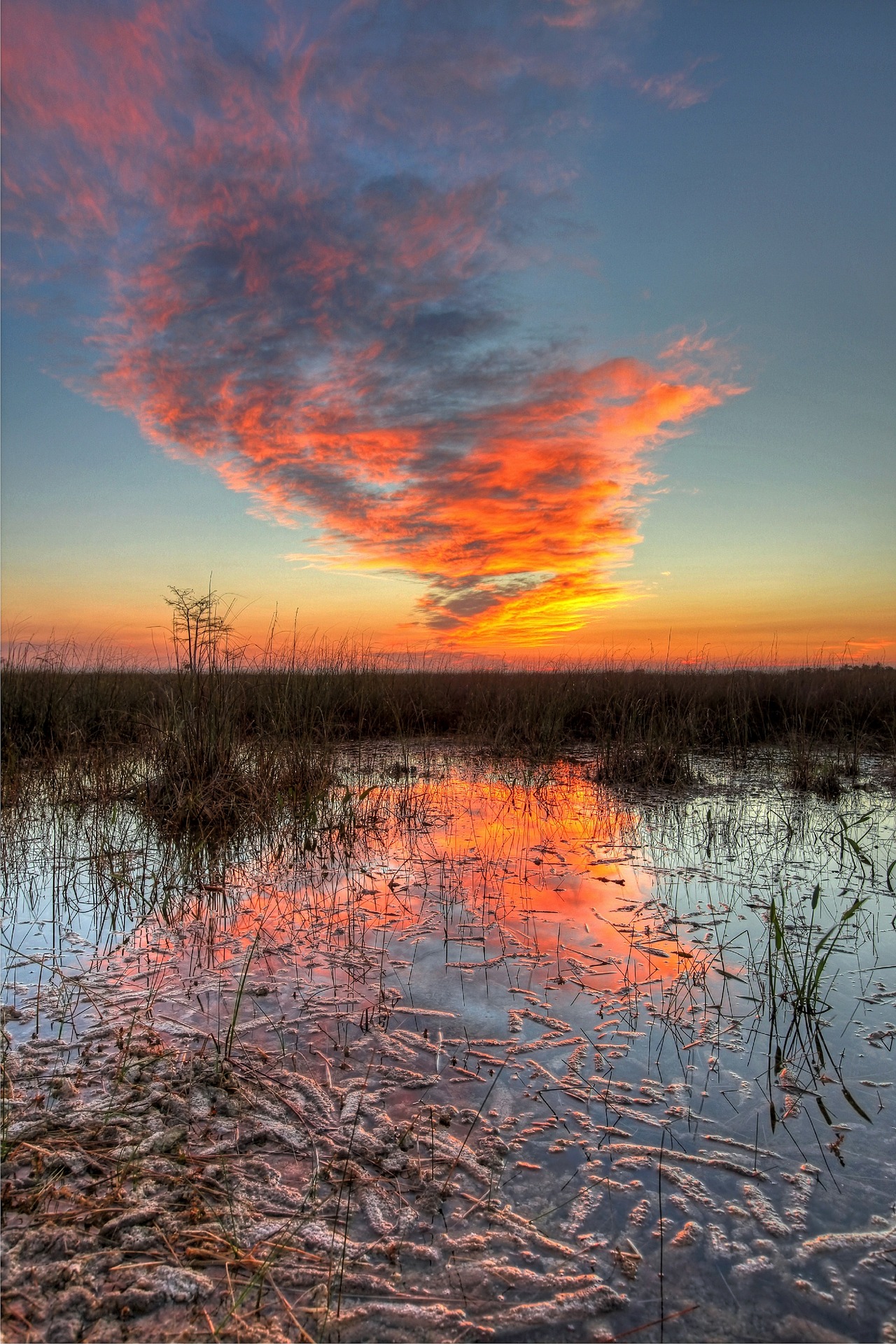 As spring breakers come from all over and signal to us that summer is almost here, we Floridians are reminded of our love for the water – both fresh and salt. The images we think of as we daydream about of the coast aren't typically ones filled with algal blooms, toxic 'guacamole' sludge, and flesh-eating bacteria  – which is exactly what residents of Hernando, Palm Beach, and Martin County experienced last summer. Toxic chemicals from agricultural and urban land wash into lakes and flow out into the ocean through long, winding rivers like the St. Lucie or Caloosahatchee, affecting everything in their path. Lake Okeechobee is the most significant example of this, primarily because it's the last stop before the Everglades. The lake is at such a chemical imbalance that evidently even the notoriously carefree and inebriated attendees of the Okeechobee Music and Arts Festival wouldn't get near it this past month. While most Floridians can acknowledge that something must done to aid the overburdened, toxic lake quickly, there is controversy as to how that should be accomplished.
So while temperatures are beginning to rise outside, the debate surrounding Senate President Joe Negron's proposed land acquisition is really what's heating up. Negron intends to use $1.2 billion dollars of state money and a $1.2 billion dollar match from the federal government to purchase 60,000 acres of land from US Sugar south of Lake Okeechobee. If passed as it's currently written, SB10 will allow DEP to:
increase the holding capacity of overburdened Okeechobee
create new holding and treatment reservoirs south of Okeechobee
provide programs to clean and reuse Okeechobee's water
decrease pollution into the Indian River Lagoon, St. Lucie Estuary, or Caloosahatchee estuary through drainage improvements
While the State of Florida and US Sugar agreed to, essentially, this very land transfer back in 2010, the sugar tycoon is no longer willing to play ball. In fact, they have told the state to direct their attention north of the Lake to address the issue. The Everglades Foundation and Everglades Trust have urged the corporation and the state to move forward with the previous agreement, but 'Big Sugar' hasn't budged. Instead, they've spent nearly $12 million on elections and campaigns for like-minded candidates since 2014, about 20 times what the Everglades groups have managed. Further, US Sugar employs 64 current lobbyists – roughly 5 times the number employed by the Everglades affiliates. They argue that the loss of jobs and industry created by agriculture and sugar south of Okeechobee wouldn't be worth protecting Florida's natural resources and would cripple the economy. Negotiations and compromises have been posed to coax the land from US Sugar, but they have staunchly maintained their position.
Governor Scott, always seeking to preserve jobs and financial interests, has not factored Negron's $1.2 billion into his Budget request because of the economic impact on the sugar industry. Instead, his office reportedly wrote SB874. Governor Scott's team has held that the water quality of Okeechobee can be increased by switching many people from septic tanks to central sewage because of the decreased chemical runoff that would result. While DEP has agreed that this would help, they have been clear that this would only be a drop in the bucket, and have provided data to back up this claim. SB874 was unanimously passed through the Senate Environmental Preservation & Conservation Committee yesterday. While Governor Scott's team may be hoping that SB874 will completely take the place of SB10, whispers around the Capitol suggest that SB10 is gaining ground.