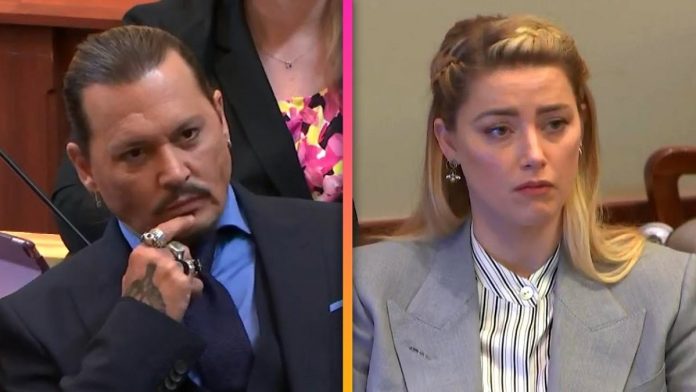 A Virginia jury found that both Johnny Depp vs Amber Heard defamed each other in a seven-week long trial. After less than 2 full days of deliberation, the jury ruled on Wednesday.
Cameras were allowed into the courtroom for an up-close and personal view of the legal drama.  And the trial was covered by a myriad of both pop culture and legal experts. With wall-to-wall press, the drama took social media by storm. And all the details were covered ad infinitum.
Both parties were deemed liable, but there was a very telling difference in financial compensation. Heard was awarded $2 million in compensatory damages for her countersuit from her countersuit. 
 Depp was awarded $10 million in compensatory damages and $5 million dollars in punitive damages. The punitive damages were reduced by law to $350,000. Depp's total award is $10,350,000.
Heard received no money for punitive damages.
Defamation proved in Johnny Depp Vs Amber Heard
The polarizing civil suit involved actors Johnny Depp and Amber Heard who divorced six years ago.
Jurors found that Heard defamed her ex-husband when she authored the 2018 Washington Post op-ed "Amber Heard: I spoke up against sexual violence — and faced our culture's wrath. That has to change."  In the article which she re-tweeted she gave all indications that her abuser was her ex-husband.
After identifying herself as a domestic abuse survivor she went on to become the celebrity face of survivors for the ACLU. She now must pay Depp over $10 million in compensatory damages.
According to the AP, it was found that Heard was also defamed by one of Depp's lawyers. He called her abuse allegations a hoax during the defamation trial with a UK newspaper. 
Johnny Depp Vs Amber Heard is over. But the analysis of what happened is just beginning.
Amber Heard is said to be "heartbroken."
Johnny Depp said that "False, very serious and criminal allegations were levied at me via the media, which triggered an endless barrage of hateful content, although no charges were ever brought against me." 
 "It had already traveled around the world twice within a nanosecond and it had a seismic impact on my life and my career. And six years later, the jury gave me my life back. I am truly humbled."