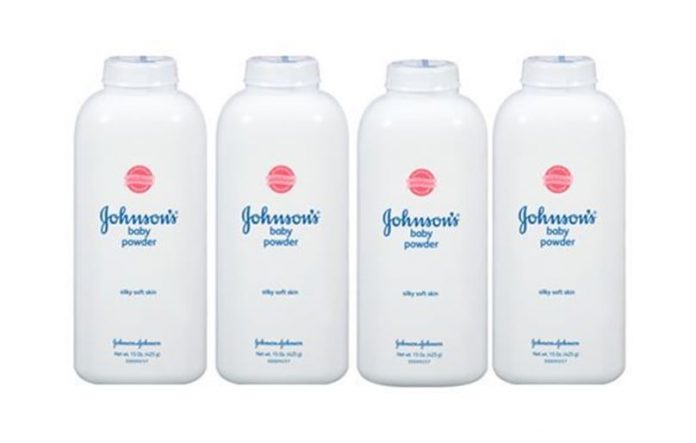 Johnson & Johnson (NYSE:JNJ) strongly defended its Baby Powder against a report claiming that the company knew for decades that its product contained small amounts of asbestos.
In a national ad campaign entitled Science. Not Sensationalism,   Johnson & Johnson cited scientific studies proving that its Baby Powder is "safe and does not cause cancer."
According to Johnson & Johnson, mankind has used talc, the softest mineral on earth for thousands of years. Its' Baby Powder only contains "pure, pharmaceutical-grade talc."
"We test every lot to ensure it. We're a company deeply committed to the good health and long life of every person on earth. We're parents and grandparents, just like you. If we have any reasons to believe our talc was unsafe, it would be off our shelves," according to the company.
Johnson & Johnson is facing thousands of lawsuits claiming that its Baby Powder contained asbestos that caused mesothelioma, ovarian cancer, and other types diseases.
On Friday, Reuters published an investigative report stating that as early as 1957 a consulting lab found that Johnson's talc Baby Powder contained contaminants. The lab described the contaminants as "acicular" or needle-like tremolite. A mineral classified as asbestos.
The report also indicated that Johnson & Johnson did not inform the U.S. Food and Drug Administration (FDA) in 1976 that at least three lab tests found asbestos in its talc. Three different laboratories conducted the tests from 1972 to 1975.
Following the report, Johnson & Johnson's stock dropped 10.04 on Friday. The company lost $39.8 billion in market value, its worst trading day in more than 15 years, according to CNBC.
Johnson & Johnson accused Reuters of omitting information, ignoring science
On Monday, the company said Reuters' story about Johnson's Baby Powder is inaccurate and misleading. It omitted information demonstrating the following:
J&J's baby powder is safe and does not cause cancer. Studies of tens of thousands of women and thousands of men show that talc does not cause cancer or asbestos-related disease.
For decades,J&J's baby powder has repeatedly been tested for asbestos and been found not to contain asbestos.
J&J has cooperated fully and openly with the U.S. Food & Drug Administration and other global regulators, providing them with all the information they requested over decades. We have also made our cosmetic talc sources and processed talc available to regulators for testing. Regulators have tested both and found no asbestos. To say we hid anything is false.
Additionally, Johnson & Johnson stated that Reuters ignored "overwhelming science showing that talc does not cause cancer." The company cited several scientific studies showing that tens of thousands of women who use talcum powder did not have increased risk of ovarian cancer.
Furthermore, the company noted that the Reuters reporter told CNBC and MSNBC during an interview, "There's no evidence that what [J&J is] selling today has any asbestos in it."
Despite Johnson &Johnson's effort defending its Baby Powder, investors remained spooked. JNJ stock was down nearly 3 percent to $129.14 per share today.