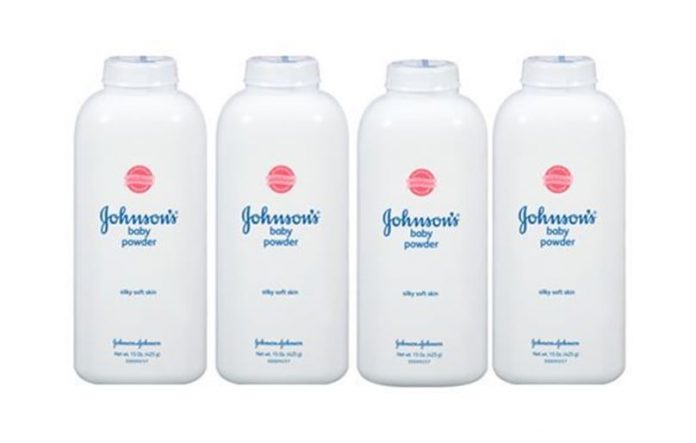 Johnson & Johnson (NYSE:JNJ) received preliminary inquiries and subpoenas requesting for documents related to the safety of its baby powder products containing talc.
JNJ shares are down by less than 1 percent to $135.06 per share around 12:17 in the afternoon on Thursday.
In its Form 10-K filing, the company disclosed that the inquiries and subpoenas came from Department of Justice and the Securities and Exchange Commission (SEC), and Senator Patty Murray (D-WA), a member of the Senate Committee on Health, Education, Labor and Pension.
According to Johnson & Johnson, it is "cooperating with these government inquiries and will be producing documents in response."
Johnson & Johnson faces multiple lawsuits involving its baby powder products
The company is facing 13,000 lawsuits involving its baby powder products containing talc particularly Johnson's Baby Powder. Plaintiffs alleged that the talc in its products have asbestos that caused mesothelioma, ovarian cancer, and other diseases.
In July 2018, a jury in Missouri ordered Johnson & Johnson to pay $4.8 billion to 22 women who claimed that they are suffering from ovarian cancer because of its baby powder products. In 2016, a jury in the state ordered the company to pay $72 million to the family of woman who died from ovarian cancer linked to her use of Johnson's Baby Power and Shower to Shower.
Additionally, in May last year, a jury in California slapped Johnson & Johnson with a $25.7 million verdict in a lawsuit filed by a woman who claimed that she developed cancer by using the company's baby powder.
Company says it has strong grounds to overturn negative verdicts
The company successfully defended itself in some of the lawsuits. It believes that it "has strong grounds on appeal to overturn the negative verdicts against it."
In December, Johnson & Johnson launched a national ad campaign defending its baby powder products against an investigative report from Reuters. The report claimed that the company knew for decades that its baby powder products contained small amounts of asbestos.
The company accused Reuters of omitting information and ignoring science and its report was inaccurate and misleading.
In the ad campaign, the company cited scientific studies proving that its baby powder is "safe and does not cause cancer."