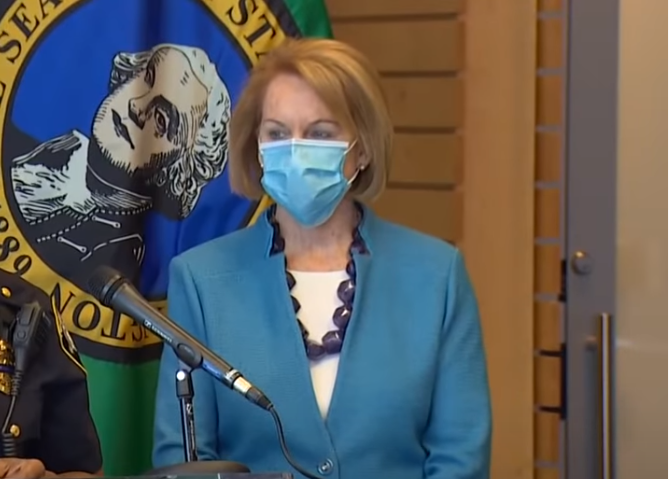 A petition for an election recall of Seattle Mayor Jenny Durkan has been approved by King County Superior Court Judge Mary E. Roberts.
Charges against the mayor were filed by five citizens and centered around accusations of abuses of power and allegations that Mayor Durkan failed to protect Seattle citizens during protesting. The original petition had six charges, including that she instituted a curfew without sufficient notice to individuals that would allow them to disperse, as well as failing to institute safety measures for the Seattle Police Department (SPD) in their use of crowd control measures.
The original petition also accuses the mayor of wrongfully subjecting bystanders to chemical weapons and crowd control measures and allowing the police to leak false information about crime and fabricated threats against the media.
Judge Roberts will be allowing only one of six of the original charges to proceed, saying that most of the charges were "legally and factually insufficient." Judge Roberts is allowing the petition to go forward with an amended ballot synopsis alleging that Mayor Durkan "failed to institute new policies and safety measures for the Seattle Police Department after learning of the use of chemical agents on peaceful protesters as a means of crowd control during a public health emergency."