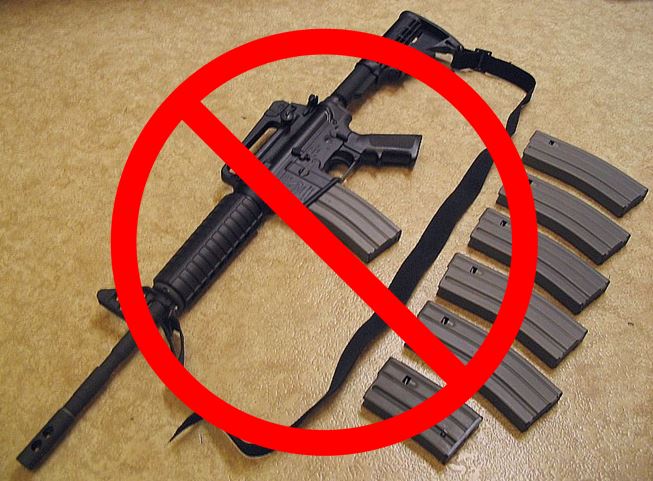 A federal judge stopped the sales of high-capacity ammunition magazines in California on Friday.
U.S. District Judge Roger Benitez granted the request of Attorney General Xavier Becerra to stay his decision blocking California's ban on high-capacity ammunition magazines.
Last week, Benitez ruled that the state's twenty-year-old law that prohibits the acquisition and sale of magazines holding more than ten bullets is unconstitutional.
Becerra filed an appeal to the U.S. Court of Appeals for the Ninth Circuit to overturn the decision of the district judge.
On Friday, Benitez ordered that no person in California is allowed to buy, import, manufacture or sell large capacity magazines starting 5:00 p.m. Those who already acquired extended magazines since his initial ruling last week can keep them while Becerra moves forward with the state's appeal.
Chuck Michel, the attorney for the National Rifle Association and the California Rifle & Pistol Association, which sued the state on the issue, commented, "All the people who bought the magazines in the last week are protected from prosecution, but any further purchase of these magazines is illegal for the moment."
Michel added, "There was 20 years of pent up demand for these self-defense tools, and several hundred thousand people bought them in the last week, maybe more than several hundred thousand."
California will strongly defend its decades-old public safety law
Om the other hand, Becerra said, "California leads the nation when it comes to common-sense gun laws. We should all be ensuring the safety of our communities, not fighting against long-standing laws that improve public safety. We are pleased that the judge stayed the effect of his decision pending our appeal. We look forward to defending this important public safety law before the Ninth Circuit and are confident that it is constitutional."
Since 2010, it is illegal in California to buy, keep, import, lend, manufacture or sell large-capacity magazine that can hold more than ten rounds of ammunition.