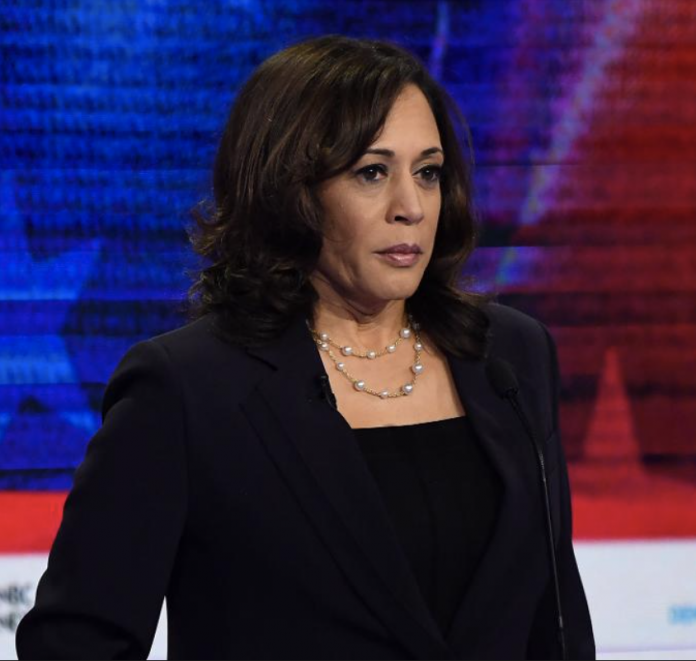 Running for president of the United States is a demanding and time-consuming job. Many candidates enter into the race with high hopes and lofty ambitions, only to be later shut down by reality. Over the course of the 2020 presidential election, multiple candidates have dropped out of the race after coming to the realization that they simply weren't going to make it.
2020 Democrat Kamala Harris is kicking off the month of October with considerable struggles in her campaign. Fox News reports that Harris still remains in the single-digits in voter polls; furthermore, the 2020 Democrat recently hosted a town hall in Reno, Nevada which didn't go so smootly for her.
What Happened at the Reno Town Hall?
Over the course of the 2020 election, talk about electability has arisen. Joe Biden and his allies are working overtime to convince voters that he's the "most electable" candidate.
This is something which the Biden camp is struggling with in light of the former vice president's various blunders. News that he engaged in a quid-pro-quo with Ukraine and asked major media outlets to ban Trump attorney Rudy Giuliani from appearing on air hasn't helped Biden either.
On Thursday, Harris chuckled at the notion of "electability" before claiming that she would engage in "real talk" with voters. When Harris asked if voters are "ready" for her presidency, her audience loudly and clearly stated "NO!"
See the moment for yourself:
Not a good sign for Kamala Harris.

When Harris asked if America was ready for her presidency, the crowd shouted, "no."

America doesn't want someone to be President who will destroy private healthcare, destroy the 2nd amendment, & regulate what you eat. pic.twitter.com/DAfFxWucj1

— Steve Guest (@SteveGuest) October 3, 2019
What's Next for Kamala Harris?
At this time, Harris is set to host another town hall tomorrow afternoon. This particular event will take place in Beaufort County, South Carolina. Saturday will furthermore mark Harris' eleventh trip to South Carolina since launching her presidential campaign.
Harris kicked off this week by calling for the suspension of President Trump's Twitter account. The 2020 Democrat asserted that Trump's censure of those who are calling for his impeachment (along with the whistleblower involved in the Ukraine controversy) is dangerous. Harris even went as far as sending a letter to Twitter which requested for the termination of the president's account.
Look let's be honest, @realDonaldTrump's Twitter account should be suspended.

— Kamala Harris (@KamalaHarris) October 1, 2019
Thus far, Twitter has declined to honor Harris' request. The president continues to tweet about the matters which he views as relevant.
DRAIN THE SWAMP! pic.twitter.com/N3FaZ5Dkjq

— Donald J. Trump (@realDonaldTrump) October 3, 2019