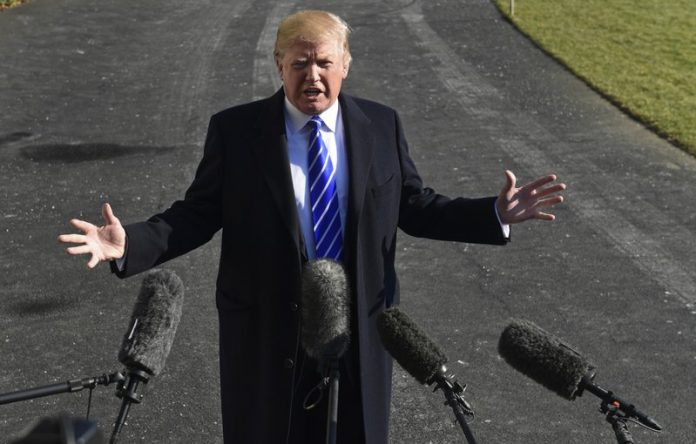 President Donald Trump publicly encouraged China to conduct an investigation into former Vice President Joe Biden and his son, Hunter amid the escalating impeachment inquiry against him.
Before his departure for Florida on Thursday, Trump told reporters at the White House, "China should start an investigation into the Bidens because what happened in China is just about as bad as what happened with Ukraine."
The President added that he "haven't asked" requested Chinese President Xi Jinping to investigate the Bidens. "But, it's certainly something we should starting thinking about."
Trump was referring to the unsubstantiated allegations of wrongdoing against Biden and his son in Ukraine. Biden is currently the frontrunner in the Democratic presidential primary. A number of surveys showed that the former Vice President will beat Trump in the general election. Finding dirt on his political opponent will be beneficial for his reelection as president.
The timing of Trump's statements is significant. Aside from the fact that the impeachment inquiry is focused on his July 25 telephone conversation with Ukraine President Volodymyr Zelensky, in which he asked the foreign leader to interfere in the U.S. election, his administration is set to restart trade negotiations with China next week.
Trump says he wants Zelensky to start probe on Bidens
In the July 25 call, Zelensky told Trump that his country wants to buy more javelin missiles from the United States. Trump responded that he wants to ask him a "favor though" and that is for him to look into Hunter's business dealings in Ukraine.