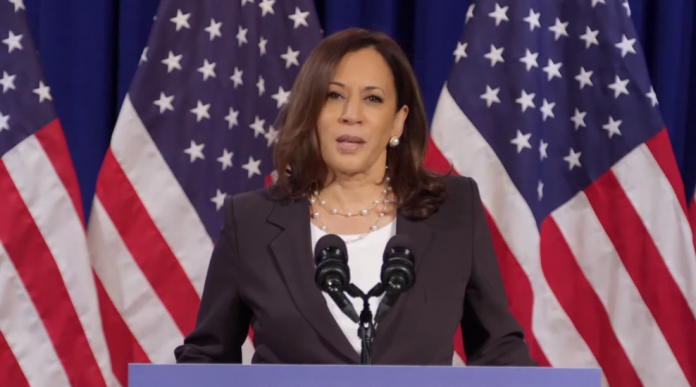 Joe Biden's running mate, Kamala Harris hits the campaign trail and visited the battleground state of Wisconsion, less than two months before the election on November 3.
During her first campaign trip in Wisconsin, Harris privately met with the family of Jakob Blake, the African-American man shot seven times in the back by Kenosha police. 
Harris told reporters she met with Blake's family to let them know they have the support and to express her concern for their wellbeing. She spoke with Jacob Blake himself over the phone while meeting with his father, sisters, and members of his legal team. 
"I mean, they're an incredible family," said Harris. "And what they've endured and they just do it with such dignity and grace, and you know. They're carrying the weight of a lot of voices on their shoulders."
Blake's attorney, Ben Crump, said that the meeting with Harris was inspirational and that she encouraged each family member to seek professional help in regards to their trauma and mental health. President Trump visited Wisconsin last week said but he did not meet with the Blake family because they wanted their legal team present and he felt that was inappropriate.