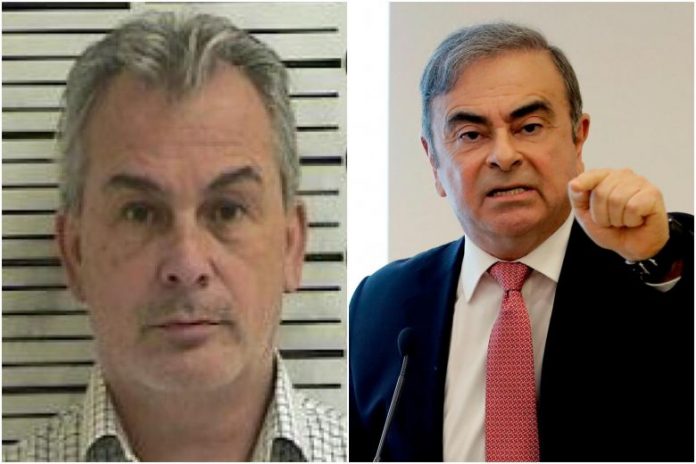 Nissan's former CEO Carlos Ghosn escaped financial crimes charges by fleeing Japan. Another accused former senior executive of the company, Greg Kelly will face the legal battle alone.
Japanese authorities arrested and charged Ghosn and Kelly with attempting to hide plans to compensate the former CEO more than $80 million after his retirement. Japan's law requires the disclosure of executive pay. Both men denied committing financial misconduct. Both men were released on bail in December 2018.
Kelly expected Ghosn to speak in his defense and they will face the financial crimes charges together. The former Nissan CEO jumped bail and fled to Lebanon in December 2019. He claimed that he did not flee justice, he "escaped injustice and political persecution" in Japan.
Greg Kelly trapped in Japan
Kelly's trial is set for September 15th in Tokyo District Court. This comes almost two years after his arrest, on his 64th birthday. If he is convicted on the financial charges of underreporting Ghosn's income, when he was at Nissan, Kelly could face up to 10 years in a Japanese prison.
Even if he's found innocent, he has been trapped in Japan for nearly two years. Kelly hasn't been able to leave Japan and return to his home in Tennessee during his extended bail term. 
He has not been able to see his new grandchild. And his wife had to get a student visa to stay with him in Tokyo.
Greg Kelly's legal case includes missing evidence
Jamie Wareham, Kelly's lawyer in the U.S. said his client is innocent. He cited the fact that the compensation agreement that Kelly is charged with violating was never finalized.
He believes that the real motive was a corporate coup to remove Ghosn by other Nissan executives who feared the former CEO might engineer a takeover by Renault. 
"He is frustrated. He is upset. He has been abused from the beginning by the Japanese system," Wareham claims about Kelly.
Kelly worked for Nissan for 30 years. He is an attorney. In 2012, he became the first American on Nissan's board. He worked as a legal counsel and in human resources for the company.
His arrest in November 2018, took place at the airport when Nissan requested he come to Japan to attend meetings.
There is both criticism and concern that the conviction rate is above 99% for any crime in Japan. 
Suspects are routinely questioned by police and prosecutors without a lawyer present. And, in Kelly's case, they are held indefinitely before trial. These practices may lead to false confessions and do not include the presumption of innocence that is present in the US.
Wareham also claims that prosecutors have sent the equivalent of a billion pages of documents, mostly in English, that can only be examined on a computer at the Tokyo legal team's office.
The defense alleges they are still missing over 70 boxes full of marked evidence that they are entitled to. And there are only two weeks left before the trial begins.
Nissan executives expected to testify against Greg Kelly
Nissan was charged with tax crimes, as a company. They have acknowledged guilt and made changes to the statements on compensation. Nissan paid fines of $22.6 million (2.4 billion yen) but still faces related charges.
In a trial likely to last about a year, Nissan employees will testify against Kelly. This includes former Chief Executive Hiroto Saikawa, and Hari Nadawho who Ghosn and Kelly's defense attorneys accuse of orchestrating the coup to remove Ghosn.
Saikawa replaced Ghosn as CEO but was forced to resign over financial misconduct allegations. He has not been charged with any crimes.
Japan has no extradition treaty with Lebanon. Ghosn will probably never face trial. 
"My prayers go to Greg Kelly and his family who remain trapped by the Japanese Hostage Justice System," Carlos Ghosn tweeted out earlier this year.
————————————————–
Have a story you want USA Herald to cover? Submit a tip here and if we think it's newsworthy, we'll follow up on it.
Want guaranteed coverage? We also offer contract journalism here.  Just be sure you're comfortable giving up editorial control because our journalists are dogged and will follow the story through to the conclusion. The story will be published to our exacting standards, without regard for your preferred slant.
Want to contribute a story? We also accept article submissions — check out our writer's guidelines here.