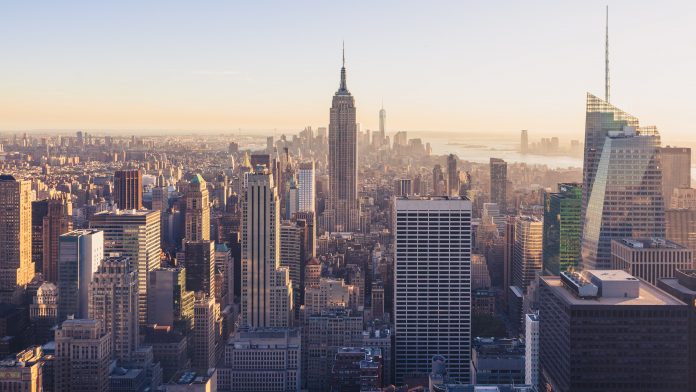 New York City depends in part on immigration to bolster its economy. Immigrants comprise 37% of the city's population. They make up  45% of the city's workforce and own over 50% of local businesses, according to a 2019 report by the Mayor's Office of Immigrant Affairs.
However, the flow of immigration in New York City is declining amid the current economic crisis, which is primarily driven by the COVID-19 pandemic. City officials and economic experts believe that the city needs immigrants more than ever to help in its recovery.
Over the past four years, immigration to the Big Apple dropped by a staggering 45%. In 2016, 62,000 people immigrated to the city. In comparison, only 32,000 people came to New York City in 2019, which begs the question – why the drop?
According to city officials and immigration advocates, tighter immigration controls under the Trump Administration and visa processing application delays are the primary reason for the decline.
Slowing immigration could hurt NYC's future economic growth, tax base
The decline in immigration to New York City has public officials and policy analysts worried, as Michael Hendrix, director of state and local policy at the Manhattan Institute relates:
"I am worried that declining rates of international immigration will hurt not only future economic growth in New York City but the stability of New York City's tax base," Hendrix explained.
Traditionally, immigration influxes make up for other residents departing the city for other states across the U.S. This has not been the case during the 2016-2019 period.
Also, a booming economy usually acts as an incentive for immigrants looking to stake their claim in America. Indeed, the Trump economy from 2016-2019 roared in multiple respects, but failed to draw increased immigration.
This again points to the Trump administration's tight immigration policies, which has effected New York City in a big way. Currently, the city is struggling with a $9 billion budget deficit not seen since the 1970's.
In August, New York Gov. Andrew Cuomo (D) pleaded for New York City's wealthy residents to return to the city:
"I literally talk to people all day long who are now in their Hamptons house who also lived here, or in their Hudson Valley house or in their Connecticut weekend house, and I say, 'You got to come back, when are you coming back?'" Cuomo said.
Looking at the big picture, New York City certainly has a huge problem on its hands, since two of its biggest taxpaying groups are either leaving the city or avoiding it altogether.
The situation has only be exacerbated by COVID-19, which has forced people across the country out of America's biggest cities into less populated areas in the country-side and suburbs.
————————————————–
Have a story you want USA Herald to cover? Submit a tip here and if we think it's newsworthy, we'll follow up on it.
Want guaranteed coverage? We also offer contract journalism here.  Just be sure you're comfortable giving up editorial control because our journalists are dogged and will follow the story through to the conclusion. The story will be published to our exacting standards, without regard for your preferred slant.
Want to contribute a story? We also accept article submissions — check out our writer's guidelines here.