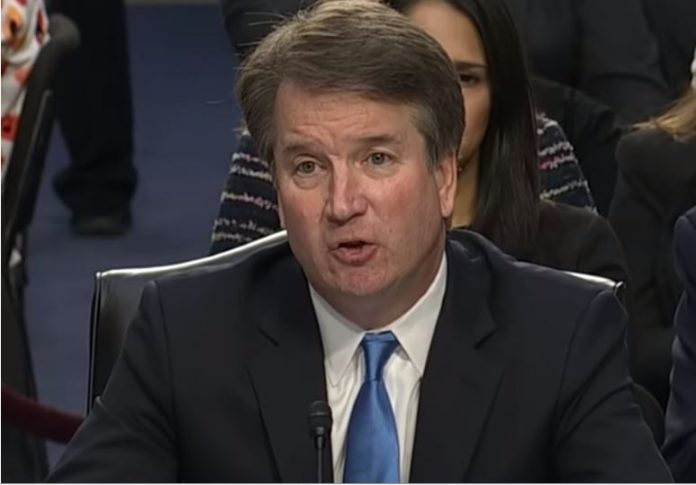 The confirmation of Judge Brett Kavanaugh to the Supreme Court becomes more uncertain following another allegation of sexual misconduct against him.
On Sunday, the New Yorker reported that Senate Democrats are investigating the new allegation against Kavanaugh.  Deborah Ramirez, the accuser who attended Yale University with the Supreme Court nominee, claimed that the sexual assault happened during the 1983-84 academic school year.
Ramirez told the newspaper that Kavanaugh "exposed himself and thrust his penis in her face" during a drunken dormitory party. She is asking the Federal Bureau of Investigation (FBI) to investigate the incident.
The report emerged just a few hours after Dr. Christine Blasey Ford agreed to testify at the Senate Judiciary Committee hearing on Thursday. Ford was the first to accuse the Supreme Court nominee of sexual misconduct.
She alleged that Kavanaugh pinned her to a bed, tried to remover her clothes and placed his hand over her mouth to prevent her from screaming. The incident happened during a house party in Maryland in the 1980s, according to her.
Kavanaugh strongly denied both allegations. He will testify at the Senate hearing on Thursday to clear his name.
In a statement, he said, "This alleged event from 35 years ago did not happen. The people who knew me then know that this did not happen, and have said so. This is a smear, plain and simple. I look forward to testifying on Thursday about the truth, and defending my good name—and the reputation for character and integrity I have spent a lifetime building—against these last-minute allegations."
Trump continues to defend Kavanaugh
On Monday, President Donald Trump defended Kavanaugh. He called the sexual assault accusations against his Supreme Court nominee as "totally political."
The president said, "Judge Kavanaugh is an outstanding person and I am with him all the way. I think it could be … that this could be one of the single most unfair, unjust things to happen to a candidate for anything."
In addition, Trump said, "For people to come out of the woodwork from 36 years ago and 30 years ago and never mention it — all of the sudden it happens. In my opinion it's totally political."