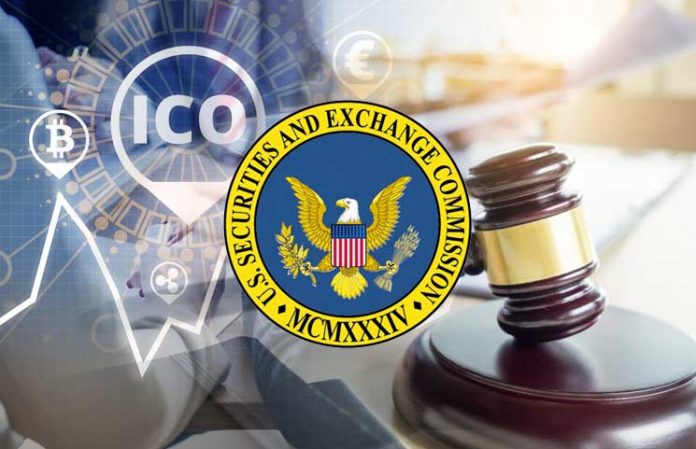 Kik Interactive, the Canada-based owner and operator of mobile messaging app called Kik Messenger, was defeated in its legal fight against the U.S. Securities and Exchange Commission (SEC) over its $100 million initial coin offering (ICO) in 2017.
In June last year, the SEC filed a lawsuit against Kik for allegedly violating federal securities laws. The Commission alleged that the Canadian mobile messaging app operator offered and sold unregistered digital tokens called kin.
Most companies that have been charged with conducting an unregistered ICO settled with the SEC. Kik challenged the Commission and argued that the lawsuit against was based on a "flawed legal theory" that cannot withstand judicial scrutiny.
The SEC and Kik both filed motions for summary judgment, which is granted by a court if "the movant shows that there is no genuine dispute as to any material fact and the movant is entitled to judgment as a matter of law.
SEC proved that Kik violated the federal securities law
On Monday, U.S. District Judge Alvin Hellerstein of the Southern District Court of New York granted the Commission's motion for summary judgment and denied Kik's.
In his ruling, Judge Hellerstein noted that proving a violation of Section 5 of the Securities Act requires establishing three prima facie elements:
That the defendant directly or indirectly sold or offered to sell securities;
that no registration statement was in effect for the subject securities; and
that interstate means were used in connection with the offer or sale
According to Judge Hellerstein, both the SEC and Kik agree that all three prima facie elements are met.  The only disputed issue with respect to the sale of Kin to the public during the Token Distribution Event (TDE) was whether it was a sale of a "security."
Judge Hellerstein explained that the definition of "security" under Section 2(a)(l) of the Securities Act includes an "investment contract." He added that courts rely on the test set forth in SEC vs. W.J. Howey Co. to determine what constitutes an investment contract.
In the SEC vs. Howey, "An investment contract for purposes of the Securities Act means a contract, transaction or scheme whereby a person invests his money in a common enterprise and is led to expect profits solely from the efforts of the promoter or a third party," as quoted by Judge Hellerstein in his ruling.
The three elements of the Howey test include 1) an investment of money, 2) in a common enterprise, 3) with profits to be derived solely from other efforts of others, according to the judge.
Additionally, Judge Hellerstein wrote, "Kik concedes that its issuance of Kin through the TDE involved an investment of money by which participants purchased or acquired Ether and exchanged Ether for Kin. Thus, the parties agree that the first element of the Howey test is satisfied. The parties dispute whether the second and third elements are satisfied. I hold that that they are."
Judge Hellerstein noted that Kik established a common enterprise by depositing funds into a single bank account, and using the funds for its operations such as developing the digital ecosystem it promoted to investors.
Furthermore, he stressed that "Kik recognized and repeatedly emphasized…investors reaped their profits in the form of increased value of Kin."
Kik plans to appeal the court's ruling
In a statement, KIK CEO Ted Livinstong expressed his disappointment with the court's decision. He also stated that they considering filing an appeal. He reiterated their argument that "the public sale of Kin was that of a functional currency and not a sale of securities."
"We are obviously disappointed in this ruling. We are considering all of our options, including filing an appeal. To be clear, Kik has always supported the Commission's goal of protecting investors, and we take compliance seriously," added Livingston.
—————————————-
Have a story you want USA Herald to cover? Submit a tip here and if we think it's newsworthy, we'll follow up on it.
Want to contribute a story? We also accept article submissions — check out our writer's guidelines here.