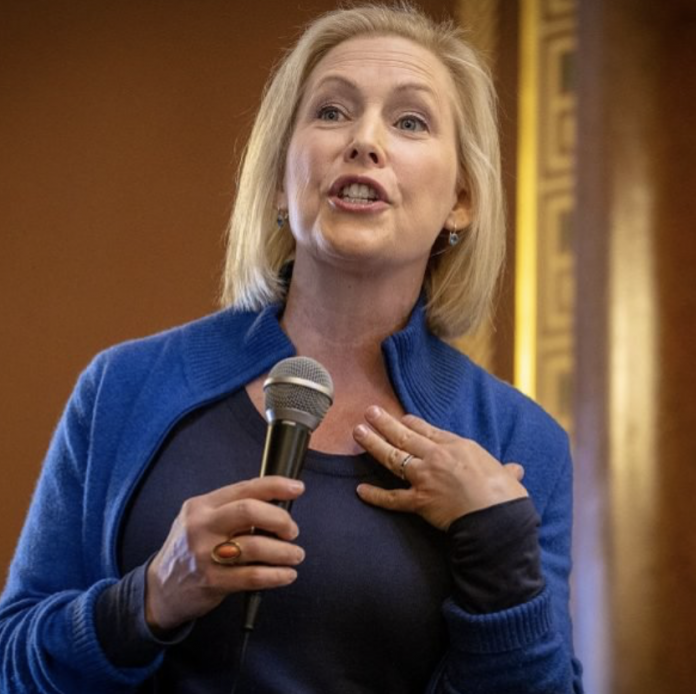 With nearly two dozen Democrat candidates hoping to win the nomination to represent their party in the 2020 general election, competition is fierce. However, certain candidates are feeling the brunt of competition more than others.
2020 presidential hopeful Kirsten Gillibrand is one of many Democrats who are struggling to rise in the polls. During a recent interview with Fox News, Gillibrand shed light on her campaign and her hopes going forward.
A Closer Look at the Gillibrand 2020 Campaign
At this time, Kirsten Gillibrand is having a difficult time with building political momentum. Her average standing in polls is around 1% and her campaign also requires more funding. However, the former congresswoman is not letting this discourage her.
As a matter of fact, Gillibrand maintains confidence that her attendance at tomorrow's Fox News town hall will be of aid. The presidential candidate explained why she feels this way in the following statements:
"I think it's a great opportunity for me [and] I want to talk to voters where they are. I want to be able to go into every living room and make sure voters know who I am, why I feel the call to run, and why I believe I'm the best candidate to run this country and to bring this country back together again."
During her attendance at tomorrow's town hall, Gillibrand will also have the opportunity to answer questions from American citizens.
Getting on the Democrat Primary Debate Stages
The 2020 presidential hopeful also discussed her work to earn a spot on the Democrat primary debate stages. While Gillibrand has achieved the minimum 1% of support, she still needs to garner campaign contributions from at least 65,000 different, individual donors. However, Gillibrand believes tomorrow's town hall will help her in this area also.
In her own words:
"They are tough rules to follow, so you've got to earn them. So I'm going to work really hard to earn my way onto that debate stage and earn my way by getting enough supporters around the country."
The candidate furthermore added that throughout her campaign, she will "make sure [she] not only qualifies but [she] gets to every debate stage."
Getting on the primary debate stages is going to be very important for Gillibrand. This is especially relevant if she's serious about spreading her message and gaining ground with Democrat voters.