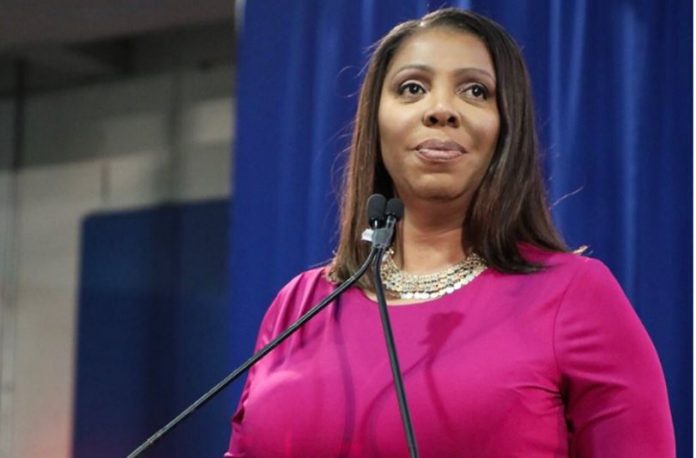 New York State Attorney General Letitia James filed a lawsuit against a property manager and his firm for allegedly violating the Rent Stabilization Law and Rent Stabilization code.
In the complaint, AG James accused New York City property manager David Drumheller and his firm JBD Realty Services of fraud and unjust enrichment.
She also alleged that the defendants manipulated the rent regulatory system by abusing a mechanism called Individual Apartment Improvements (IAIs) to increase the rents assigned to rent-stabilized apartments and eventually remove it from rent regulation.
According to AG James, Drumheller worked for several years at Newcastle Realty Services, a real estate investment and operations company managing 2,500 apartments in New York City.
In 2012, Drumheller became Newcastle's head of operations, providing property management services for dozens of building with thousands of rent-stabilized apartments. He and other agents at the firm allegedly carried out a scheme involving manipulating the supposed labor costs for IAIs. The scheme allowed them to illegally remove hundreds of rent-stabilized apartments from regulation.
The defendant's actions allegedly harmed incoming tenants and the state's interest in providing rent-regulated and affordable housing to New Yorkers.
New York City property manager allegedly accepted kickbacks
Furthermore, AG James alleged that Drumheller and other Newcastle employees received more $1.2 million in kickbacks from contractors who performed renovations for the firm. They recorded the money as expenses for IAIs.
In a statement, the Attorney General said, "Engaging in fraud with respect to renovations is a decades-old, devious practice designed to take advantage of tenants throughout New York."
"Knocking hundreds of rent-stabilized apartments off the market by illegal schemes is immoral and unacceptable. My office will work to reregulate the units lost to this fraud, and to ensure that individuals like Drumheller are no longer in a position to abuse the rent regulation system," she added.
AG James is seeking an injunction against Drumheller and JBD Realty Services, disgorgement of all kickbacks and restitution for tenants affected by their conduct. She is also asking the Court to prohibit Drumheller and JBD Realty Services from managing or owning rent-stabilized property in the state.