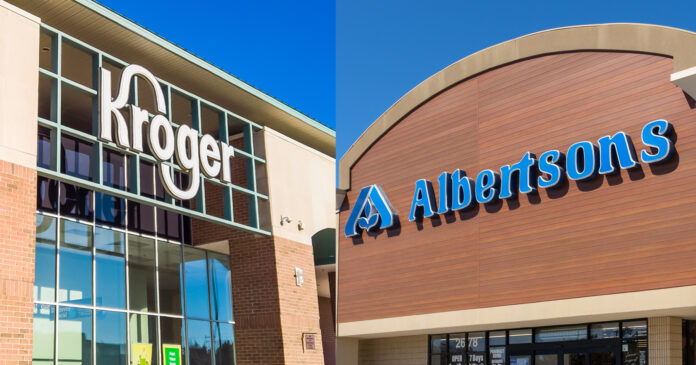 On Friday, in a twist worthy of a blockbuster film, Kroger and Albertsons divulged their strategy to offload stores in a $1.9 billion maneuver. This move is the underpinning for a staggering $24.6 billion merger, a fusion that's created waves of antitrust apprehensions from entities like the Federal Trade Commission, seven state secretaries, and a union representing workers from both conglomerates.
 The Deal's Intricate Webs
October 14 of the previous year witnessed the announcement of the proposed merger between The Kroger Co. and Albertsons Companies Inc. Fast forward, they've now inked an agreement with C&S Wholesale Grocers Inc. to shed 413 stores, along with brand tags and private labels, in an all-cash masterstroke. This pivotal step is akin to a chess move designed for a checkmate, ensuring not a single store faces shutdown due to the merger. Employees remain secure, benefits intact, and the promise of leading healthcare and pension plans shine like a beacon.
Sprawling across 17 states and Washington, D.C., the divestiture doesn't stop there. Brand names such as QFC, Mariano's, and Carrs are part of the package, which will be rebranded either under Kroger or Albertsons. Private labels like Debi Lilly Design and Primo Taglio are also on the departure list.