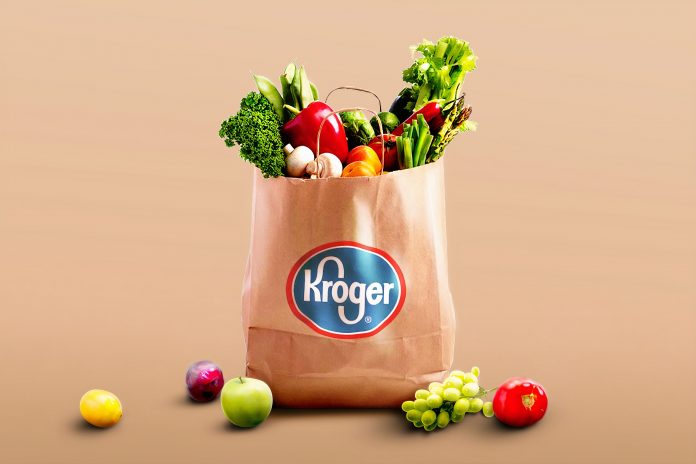 The Kroger Co.(NYSE: KR) reported strong second-quarter financial performance and expressed optimism that it will be able to consistently deliver attractive returns to shareholders.
The COVID-19 pandemic Continues to wreak havoc on the American economy but Kroger is among the retail companies benefiting from the crisis.
According to Kroger, its market share is growing because customers trusted its brand and they value the quality and freshness of its products. The company's digital business is a primary contributor to its growth.
Second-quarter financial results
On Friday, Kroger said its total company sales were $30.5 billion in the second quarter that ends August 15. During the same period last year, its total sales were $28.2 billion. Excluding fuel, its sales increased 13.9%.
The retail compang said its identical sales excluding fuel climbed by 14.6% compared with a bump of 2.2% in the same period last year.
Kroger achieved earnings of $0.73 per share, up 66% compared with its earnings of $0.44 per share in the year-ago quarter.
Its operating profit was $820 million, up from $559 million in 2019. Its adjusted FIFO operating profit of $894 million rose 43% compared to the previous year.
In a statement, The company's Chairman and CEO Rodney McMullen said, "We delivered extremely strong results in the second quarter and expect to deliver consistently attractive total shareholder returns. We are more certain than ever that the strategic choices and investments…have positioned Kroger to meet the moment, especially as customers are rediscovering their passion for food at home."
The coronavirus pandemic has produced uneven results across the U.S. economy. While hospitality and leisure as well as the airline industry has watched profits massively decline, grocers and food-makers have experienced an increase in profits.
Grocers are profiting as Americans are cooking more at home
From March 7 to March 14, online grocery sales increased by roughly 60%, pointing to the fact that Americans are staying in and cooking more.
Furthermore, data indicate that during the beginning of the pandemic the rapid increase in food sales was the result of stockpiling as increasing numbers of Americans began feeling uncertain about the future.
Kroger's continued profits are indicative of the fact that COVID-19 still plays a large role in the daily life of the public. While sales continue to surge for the company, its growth has lessened in recent months as health officials begin to get a grip on the pandemic and presumably, sales will eventually decrease as restaurants, bars and other entertainment venues begin to re-open. Until then, grocery stores and food-makers will most likely see robust profits.
Kroger Chief Executive Rodney McMullen echoed these findings in a recent statement, "We see a structural shift from food consumed away from home to food consumed at home."
McMullen further added that increasing numbers of people have used COVID-19 to learn more about cooking at home, leading to a greater number of shoppers utilizing grocery stores on a more regular basis.
Excluding growth in fuel sales, Kroger expects to see continued growth through the remainder of 2020.
————————————————–
Have a story you want USA Herald to cover? Submit a tip here and if we think it's newsworthy, we'll follow up on it.
Want guaranteed coverage? We also offer contract journalism here.  Just be sure you're comfortable giving up editorial control because our journalists are dogged and will follow the story through to the conclusion. The story will be published to our exacting standards, without regard for your preferred slant.
Want to contribute a story? We also accept article submissions — check out our writer's guidelines here.