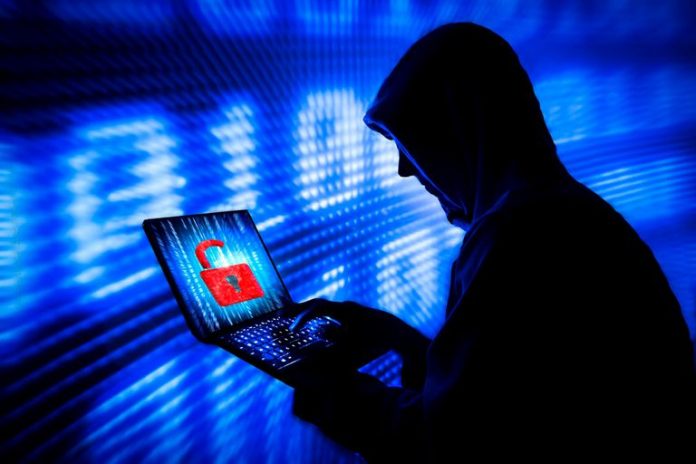 Johnny Lyu, CEO of the KuCoin Global announced in a live stream that the platform has identified the suspects of the massive hack of its crypto-exchange on Sept 26.
The cryptocurrency exchange asked international law enforcement, involved in the investigation, to take action against the hackers.
Mr. Lyu followed up with a tweeted today claiming, "After a thorough investigation, we have found the suspects of the 9.26 #KuCoin Security Incident with substantial proof, at hand. Law enforcement officials and police are officially involved to take action."
KuCoin moved immediately to establish the Special Task Force using internal security experts and outside industry professionals. Mr. Lyu believes, " With top-notch tech capability, we have carried out a thorough investigation against the hacker's attack path, and inch-by-inch search, now we have obtained substantial clues."
KuCoin is aggressive in recovering stolen crypto assets
In his first live stream on September 30,  Mr. Lyu acknowledged that KuCoin's crypto team had just turned 3 years old. Despite the fact, the team is vigilant on all security-related issues that had been compromised. He added that "we couldn't dodge the cruelest coming-of-age ceremony that every predecessor used to embrace."
As of October 1, KuCoin managed to recover another $64 million in stolen assets from suspicious addresses. Immediately after the hack, crypto worked to freeze most of the stolen assets. Teams updated their blockchain to make this happen.
The KuCoin Special Task Force, the Bitcoin community, and partners in the industry moved quickly to recover the coins. To-date the total value of recovered assets is $204 million and counting. Mr. Lyu said of the amount, 72% of the total hack is now completely "out of the control of the suspicious addresses."
Among the recovered and secured were 122 million VELO tokens (about $75.7 million),  3.82 million ORN tokens (about $9.5 million), and 525 million KAI tokens (about $10.2 million).
At least $13 million of the hacked crypto was discovered through their tracking process and has been sold on decentralized exchanges.
KuCoin has enough money to cover losses
KuCoin said that the hackers were able to gain access to the exchange wallets with a leaked private key.  The crypto exchange assured its users that it has enough money in the bank to cover any of its losses.
The KuCoin hack is the first major case of a decentralized exchange being used to launder funds. It's estimated that up to $281 million in assets were stolen. But some analysts fear that more tokens were compromised.
After the attack, KuCoin paused deposits and withdrawals, which are now opening back up.  Mr. Lyu said the crypto exchange is slowly beginning to return to "full functionality." 
Some of the services KuCoin provides are not affected by the hack including spot trading, margin trading, futures trading, P2P Fiat trading, red envelope function, Pool-X staking, Pool-X liquidity trading platform, Kratos voting and governance function, and the Instant Exchange function. All KuCoin activities will proceed as planned, and any earned rewards and prizes will be released to users, as normal.
Currently, KuCoin supports deposits and withdrawals for 31 tokens. Bitcoin (BTC), Ethereum (ETH), and the US dollar-pegged stable coin, and Tether are still not among those open but should be soon.
KuCoin reassured its users that they are perfectly protected by its insurance from asset losses while the project itself avoided a disastrous secondary market tumble.
The Safeguard Program
KuCoin is launching a new initiative called the "Safeguard Program" to provide comprehensive protection and support for individuals and institutions who are affected by "security incidents" on the exchange.  The program includes but is not limited to assistance with technical support, evidence retention, and asset confirmation.
KuCoin sincerely hopes "more and more institutions, experts, and tech teams" join its newly minted Safeguard Program, to fight side-by-side with them against future cybersecurity breach.
Mr. Lyu claims that experiencing the "darkest hours" made him "thankful and relieved for having a solid team that shows impressive strength in risk management practice, the capability of quick response and staying calm, as well as, firm belief in protecting user assets, by all means."
In a statement, KuCoin believes that teams must continue to be the greatest problem solvers to protect the assets of community users. He added that the incident has "significantly strengthened our faith in the crypto community, and pushed us to re-think the method of solving trust issues in a trustless world."
Watch the live stream below:
—————————————-
Have a story you want USA Herald to cover? Submit a tip here and if we think it's newsworthy, we'll follow up on it.
Want to contribute a story? We also accept article submissions — check out our writer's guidelines here.