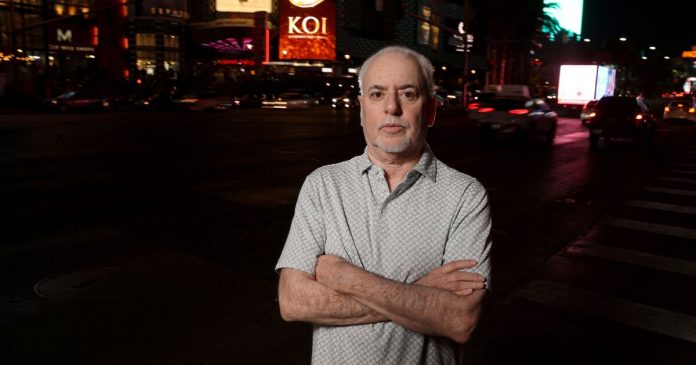 The arrest of Robert "Rob" Telles, a Clark County Administrator, shocked many in the Las Vegas area. Las Vegas police arrested the 45-year-old on Wednesday for the murder of a veteran investigative reporter.
In a Thursday news conference Sheriff, Joe Lombardo confirmed the arrest of the local politician. He said that the SWAT team was called in after Telles barricaded himself in his home. 
Officers had served a search warrant and confiscated his vehicles during the investigation into the murder of Las Vegas Review-Journal reporter Jeff German.
Authorities say the investigation is still ongoing. But they acknowledge that Telles' DNA was found at the scene of the stabbing.
Surveillance video footage showed a suspect wearing an orange jacket, straw hat, and sneakers. The suspect was spotted on September 2nd near where German was killed.
Through a search warrant, Las Vegas police found a straw hat and sneaker that matched those seen in the video of the suspect.
Las Vegas Police Captain Dori Koren said that the hat had been cut into pieces. And the shoe was bloodstained and partially cut up. Police believe Telles was attempting to destroy evidence of the crime.