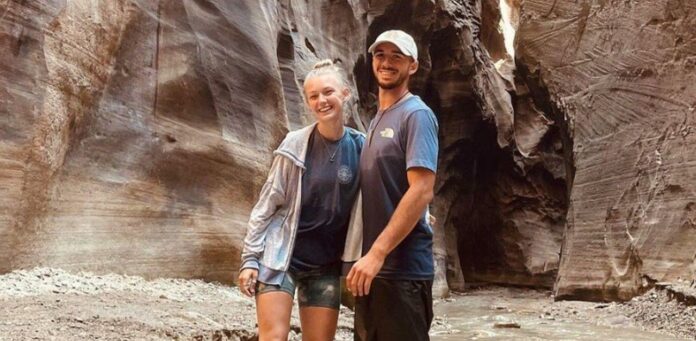 Nichole Schmidt and Joseph Petito, the mother and father, of Gabby Petito, the 22-year-old woman whose tragic death gained national attention in 2021, have filed a request for financial information from Brian Laundrie's parents. This is part of the lawsuit the Petito's filed in March 2022.
"Please produce all copies of bank statements or other documents evidencing withdrawals or transfers of funds made by you in excess of $10,000 from August 26, 2021, to September 14, 2021," attorney Pat Reilly wrote in two court filings addressed to Chris and Roberta Laundrie.
Despite the court delay which moves the next hearing into 2024 the ongoing civil lawsuit continues to play out in a Sarasota County Circuit Court. The Laundries have 30 days to reply to the request.
 The lawsuit claims that Brian Laundrie told his parents he had murdered Gabby "on or around August 28th." And that the Laundries hired an attorney on September 2nd.
Brian Laundrie's parents are accused of withholding information about Petito's whereabouts after her ex-fiancé, Brian Laundrie, allegedly strangled her to death at a campsite in Wyoming.
Lawsuit details
The timeline covered by the request is significant. It begins two days before the estimated time of Petito's death. And five days before her remains were recovered in the Bridger-Teton National Forest in Wyoming as part of an FBI-led search.