More than a dozen wildfires are rapidly spreading across Northern California, killing at least ten people and forcing thousands to evacuate their homes.
According to the California Department of Forestry and Fire Protection (Cal Fire), the wildfires already burned over 73,000 acres. It destroyed over 1,500 homes and commercial structures. Many  suffered injuries and an undetermined number of people were missing.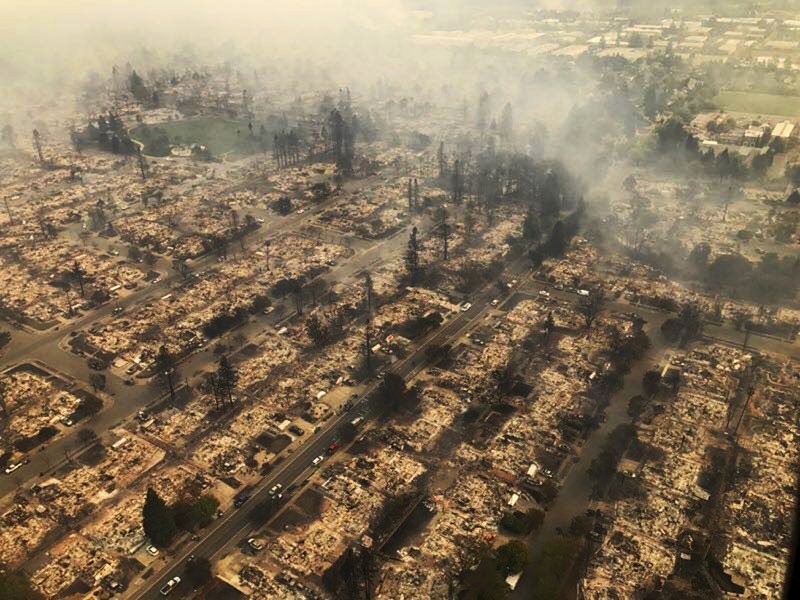 During a press conference, Cal Fire Director Ken Pimlott said the wildfires started around 10:00 in the evening (local time) on Sunday.
On Monday morning, California Governor Jerry Brown declared a state of emergency in eight counties including Napa, Sonoma, Yuba, Butte, lake, Mendocino, Nevada, and Orange counties.
FEMA approves Gov. Brown's request for federal assistance
In addition, Gov. Brown requested a Presidential Major Disaster Declaration to support the state and local response to the wildfires.
In his letter to Pres. Donald Trump, Gov. Brown wrote, "The devastation and disruption caused by these fires is extraordinary." Thousands of people became homeless.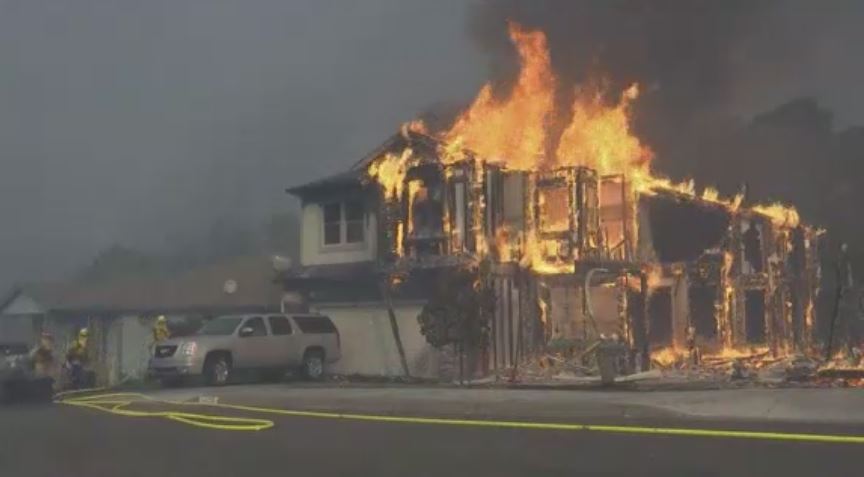 The governor also told the President that the fires damaged major roads and utility poles  More than 38,000 residents have no power. The fires continue to threaten critical infrastructure including 80 communication towers.
Gov. Brown stressed that the state and local governments need supplemental federal assistance because of the magnitude and severity of the incident.
In response, the Federal Emergency Management Agency (FEMA) approved the state's request for federal funds to help stop the wildfires.
Firefighters having difficulty containing the wildfires
Firefighters are facing great challenges because strong winds are intensifying the blazes. The National Weather Service issued red flag warnings to counties most at risk due to gusty winds.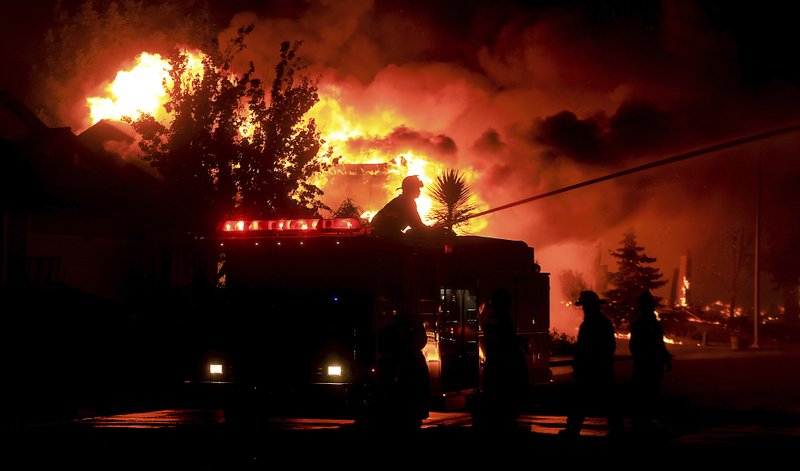 Pimlott said, "Every spark is going to ignite a fire.Most of these fires have limited or no containment. These are rapidly burning fires. Almost the entire efforts last night and early this morning are focused on evacuations and moving citizens out of harm's way."
Napa County Fire Chief Barry Bierman said, "Right now with these conditions we can't get ahead of this fire."
In an interview with KTVU, Cal Fire Battalion Chief Jonathan Cox said, "We're still saving lives at the moment. This fire has gotten explosive due to the wind."