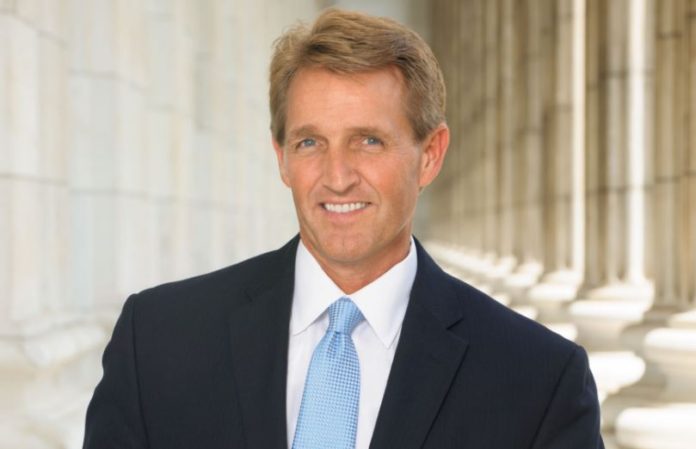 Florida Senator Marco Rubio is helping fellow Republican Senator Jeff Flake raise funds for his re-election campaign in Arizona.
On Monday, Sen. Rubio headed to a luncheon event for Sen. Flake in Scottsdale, Arizona. The tickets for the lunch costs $100 while the VIP costs $500. Both senators were part of the Gang of Eight in the Senate that developed the 2013 Immigration Reform bill. They are also members of the Senate Foreign Relations Committee.
The incumbent Arizona senator raised $1.1 million in the September quarter. Currently, his campaign has $3.4 million on hand. Sen. Flake's campaign raised $4 million so far this year.
In a previous statement, his spokesman Will Allison commented that their recent quarterly fundraising was "impressive." Their "campaign remains well-positioned to win."
Sen. Flake needs to raise sufficient money for his campaign to defeat his challengers in the primary election. The incumbent Arizona senator is facing strong pressures from candidates such Dr. Kelli Ward, a former state senator.
Steve Bannon aims to unseat Sen. Flake
Steve Bannon, the former White House chief strategist aims to unseat Sen. Flake in Arizona. He is supporting Dr. Ward, who recently received $300,000 last summer from the Mercer family, a GOP mega-donor.
According to political observers, conservative Republicans seem to be less supportive of Sen. Flakes. They see the incumbent Arizona senator as too moderate.
President Donald Trump is also critical of Sen. Flake. In August, the President called him "toxic" and "weak on borders and crime." Pres. Trump added that the incumbent Arizona senator is a "non-factor in the Senate." The President also indicated his support for Dr. Ward.
At the time, Senator John McCain defended Sen. Flake, whom he called a "principled legislator." The senior Arizona senator said the state needs Sen. Flake's leadership because he always does what is right for the people.
Sen. Flake will likely face Democratic Cong. Krysten Sinema in the general election is he wins the GOP re-nomination. Many believe that Sinema is a tough challenger because Democrats will likely invest in her campaign.