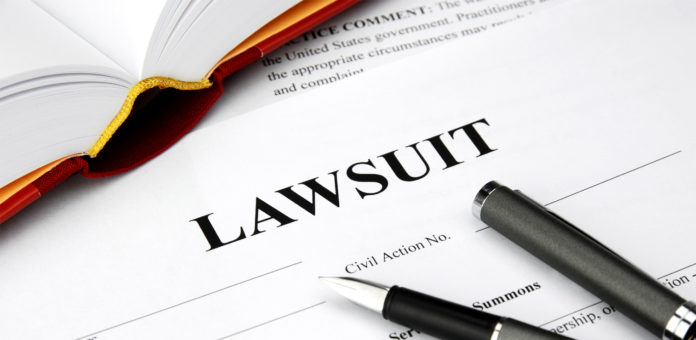 There's a whole lot of finger pointing going on in River City.
The defunct Philadelphia development once known as River City, that is.
The former proposed mixed-use, 12 million-square-foot development in Philadelphia lured prospective investors with promises of several 600-foot skyscrapers, even though at the time, city ordinances prohibited skyscrapers taller than 125 feet and the advertised square footage greatly exceeded zoning regulations. Ultimately, the project collapsed and investors lost millions of dollars.
According to documents filed in U.S. District Court for the Eastern District of Pennsylvania, investors were told that changes to height and square footage restrictions were pending before the city common council at the time financing for the project was underway, and existing zoning regulations would not negatively impact the development.
When the project was exposed as a Ponzi scheme, British real estate investor Berish Berger sued developer Eli Weinstein, and business partners Ravinder Chawla and Richard Zeghibe, for fraud.  Unfortunately, this was not the first time Berger had been swindled by Weinstein. In the past, he had been induced to participate in several other fraudulent real estate schemes spearheaded by the man.  Weinstein was ultimately convicted of fraud and sentenced to 22 years in prison for using phony Philadelphia real estate projects to swindle members of the Orthodox Jewish community.
Eventually, Berger was awarded $33 million in compensatory damages, but was unable to collect the judgment.
In 2012, Berger and other investors sued the Philadelphia office of the Chicago-based  commercial real estate broker Cushman & Wakefield, and the Philadelphia law firms of Cozen O'Connor and Bank Rome LLP in a New York federal court, alleging that they conned foreign investors into financing the project with inflated appraisals and false marketing.  In 2013, the district court ruled that the action should be tried in Philadelphia, not New York, and the case was transferred there.
The defendants were brought into the suit by virtue of their connection to Charles M. Naselsky, a former real estate lawyer at Cozen O'Connor and Blank Rome who marketed the River City Project, utilizing a $77 million appraisal offered by Cushman & Wakefield. In 2012, Naselsky was convicted of wire fraud and tax evasion, and sentenced to 70 months (five years and eight months) in prison.
Both law firms have filed motions for summary judgement, seeking to have the suit tossed out of court.
Cozen O'Connor claims Naselsky left their firm in 2006, before any wrongdoing occurred, and they were targeted only because Weinstein is insolvent. "Plaintiffs are clearly grasping for deep pockets to remediate the negative consequences of their poor investment decisions, and cynically have seized on an opportunity presented by the subsequent conviction of a former Cozen and Blank Rome attorney for wholly unrelated bad acts—of which Cozen itself was a victim," court documents allege.
Blank Rome claims that Naselsky's involvement in the claimed conspiracy was limited to representation of Ravinder Chawla, who unbeknownst to Naselsky, was involved in perpetrating a fraud.  "Not only do plaintiffs have to prove that Naselsky acted knowingly in aiding and abetting the commission of a fraud, but they must establish that he substantially assisted in the commission of the alleged fraud," the firm claims. "Once again, the record is devoid of any evidence, let alone clear and convincing evidence, that would support this element of plaintiffs' aiding and abetting fraud claim against Blank Rome."
Cushman & Wakefield sought to be dismissed from the suit, claiming it did not inflate its appraisal of the value of the project or offer false guidance on the height-limit question, but a  federal judge in Pennsylvania disagreed and recently refused to remove the firm as defendants in the case.
The latest plan of attack?  Arguing that once the suit was moved to Pennsylvania, it was barred by the state's two-year statute of limitations.
Berger's side argues that since the lawsuit was originally filed in New York, that state's six-year statute of limitation should govern. "A six-year statute of limitations applies to this action, and there is no legal basis for applying Pennsylvania's two-year statute of limitations" the plaintiffs allege. "This conclusion is surely bolstered by the fact that defendants waited some four and one half years to raise an issue they maintain is disposed of by choice of law and not dependent on factual discovery."
(Berger et al. v. Cushman & Wakefield of Pennsylvania Inc. et al., case number 2:13-cv-05195, U.S. District Court for the Eastern District of Pennsylvania.)