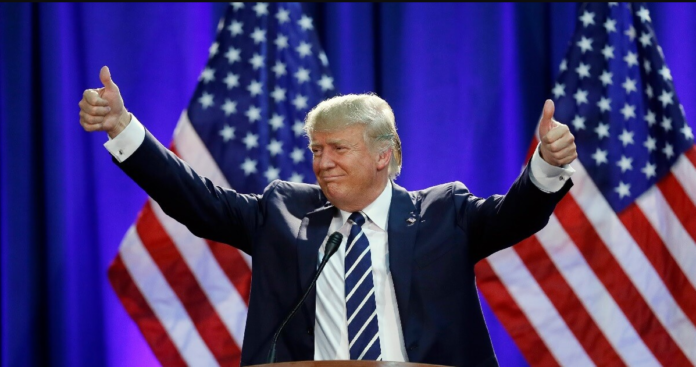 Monday marks the very first day of a celebration known as "Made in America" Week. According to CNBC, the White House is dedicating this week to celebrating products made in the United States in addition to shining a spotlight on issues that are of great importance to President Trump. Later today, the White House will have a "Made in America" product exhibit which will present goods made across the country.
White House director of media affairs Helen Aguirre Ferre gave the following statement regarding "Made In America" week:
"For too long our government has forgotten the American worker. Their interests were pushed aside for global projects and their wealth was taken from the communities and shipped overseas. Under the leadership of President Donald Trump, not only will the American worker never be forgotten, but they will be championed."
The celebration of the labor and results of American workers is paramount. Working men and women greatly contribute to the private sector and deserve positive recognition. On Wednesday, President Trump is scheduled to give a hearty speech emphasizing the importance of American innovation and production. He will also visit Virginia, on Saturday, to witness the undertaking of an aircraft carrier called the USS Gerald R. Ford.
One of the central themes of President Trump's campaign focused on the production, creation, and restoration of American jobs. In particular, he vowed to reestablish manufacturing jobs. Many manufacturing positions have fallen by the wayside as a result of faulty regulations and toxic trade deals. Back in February, President Trump signed two laws permitting NASA and the National Science Foundation to help women enter science, technology, engineering, and mathematics (STEM) fields.
Critics and detractors of President Trump have called attention to what they perceive as problematic. As stated by the Washington Post, due to the emergence of robots, and other forms of artificial intelligence, the manufacturing economy can generate twice as much they did in 1984 with 33% less workers.
"Made in America" week is an excellent commemoration and many people will enjoy the recognition of products made in this country. President Trump's decision to focus on what really matters, in spite of the mainstream media's attempts at sabotage, is what his voters and supporters counted on when electing him into office. This week looks very promising and American workers who have contributed their skills and labor to the private sector and economy will receive the recognition that they rightfully deserve.