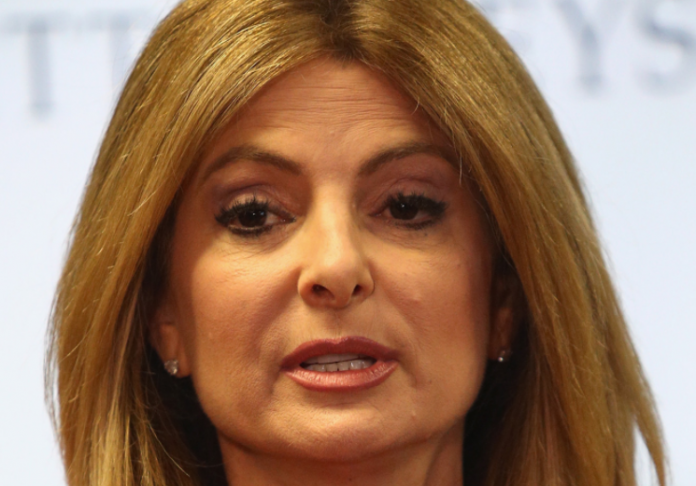 Reports from Breitbart News affirm that feminist attorney Lisa Bloom paid women to accuse President Trump of sexual misconduct.
Everything You Need To Know About Lisa Bloom and Payoffs to President Trump's Accusers
Original coverage from The Hill states that Bloom offered accusers of President Trump up to $750,000. She also arranged to pay off the mortgage of one woman accusing the President of inappropriate sexual misdeeds. Then, the feminist attorney actively sought to sell the alleged victims accounts to the media.
However, Bloom unsurprisingly denies claims asserting her moves to fund accusers of the President. According to Bloom, the money was supposed to provide protection to alleged victims who feared for their safety after sharing their accounts. Finally, she also stated that when her clients' stories are shared by the media, they must pay her a 33% commission fee for her services.
"Our standard pro bono agreement for legal services provides that if a media entity offers to compensate a client for sharing his or her story we receive a percentage of those fees. This rarely happens. But, on occasion, a case generates media interest and sometimes (not always) a client may receive an appearance fee," Bloom explained.
"As a private law firm we have significant payroll, rent, taxes, insurance and other expenses every week, so an arrangement where we might receive some compensation to defray our costs seems reasonable to us and is agreed to by our clients."
However, many Americans have noted the contradictions between Bloom's aforesaid claims and her actions. After one of Bloom's clients expressed a lack of interest in going forward with her story, Bloom met her at a hotel and offered the woman $750,000. However, the client rejected the money and chose not to publicize her accusations against President Trump.
President Trump's Response to Accusations Against Him
President Trump has repeatedly denied all allegations of sexual misconduct. Moreover, he has cited them as politically motivated. Many of the President's supporters have also questioned the timing of accusations against him. Why now, wondered many Americans.
Accusations of sexual misconduct came out against President Trump shortly before Election Day. Why did these women wait weeks before the election if Mr. Trump truly assaulted them, questioned critics. After President Trump's victory, his accusers vanished.
America's Response To Bloom Funding Trump Accusers
Outrage, shock, and condemnation have followed upon learning of Lisa Bloom's work to pay off accusers. Firstly, many Americans have questioned why the alleged victims needed money to begin with. True victims of sexual assault strive for justice, not paydays, noted observers. Furthermore, Bloom's explanation does not clarify why she offered money to a woman who stated she no longer wanted to come forward.
Paying off Trump accusers is not the first time Bloom's acts have landed her in hot water. Prior to the full exposure of Harvey Weinstein's predatory behavior, Bloom represented him.
This surprised both progressives and conservatives. After all, Bloom has branded herself as a feminist attorney fighting for the rights of women. Her decision to represent a man facing multiple accusations of sexual misconduct contradicted what she claimed to stand for. However, following multiple adverse reactions from countless sources, including her own mother Gloria Allred, Bloom ceased her representation of Weinsten.
President Trump has not yet publicly criticized Bloom for paying off his accusers. Updates will follow this report as new developments arise.