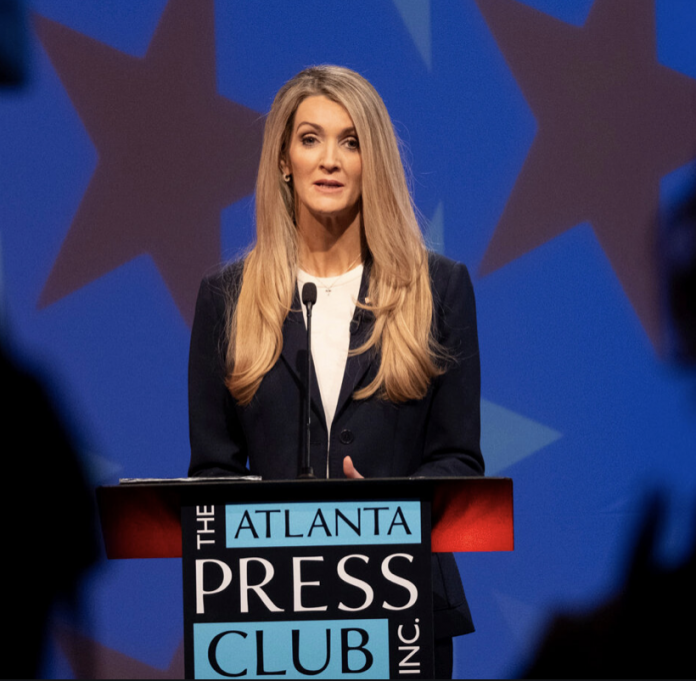 In Georgia, the runoff race between Republican Sen. Kelly Loeffler and left-wing contestant Raphael Warnock is one that will decide which party controls the Senate.
Polls have indicated that Loeffler and Warnock are very close in the race. Early voting comes to a halt the day after tomorrow; this will then leave Georgians with January 5 as the last day to cast their votes in the Senate runoffs.
Earlier on Tuesday morning, Loeffler spoke about the Georgia runoffs with merely seven days remaining. The Republican senator discussed why a GOP victory in these races is necessary before calling out some controversies surrounding Warnock.
Loeffler on the high stakes of the Georgia special elections
During her interview earlier this morning, Loeffler described the Peach State as "the firewall for stopping socialism." After explaining that the country's future is on the Georgia ballot, the Republican senator noted that Senate Minority Leader Chuck Schumer and other Democrats seek to morph America into "something unrecognizable."
Loeffler then called for all Georgians to "hold the line" by getting out and voting. The GOP senator has consistently addressed both the media and Georgians about the importance of Republicans winning these runoffs. While speaking with Fox & Friends today, Loeffler assured that she will continue spreading her message between now and January 5.
Loeffler on Warnock's abuse allegations
Years ago, authorities arrested Warnock for interfering with a probe into abuse at a church he led. Now, a victim of the alleged abuse has come forward.
Former Camp Farthest Out attendee Anthony Washington spoke publicly about abuse he endured. According to Washington, he was 12-year-old when camp counselors locked him outside of cabins in 2002 and even tossed urine on him.
Although Camp Farthest Out is no longer functional, Washington maintains that the aforementioned experiences caused him great trauma; the now 30-year-old man also stated that Warnock shouldn't be running for Congress or any level of government.
Loeffler described Washington's accusations as "disturbing" and ultimately "disqualifying" for Warnock's campaign. The Georgia Republican is furthermore urging Warnock to respond to these allegations and reveal his levels of knowledge and involvement.
As Warnock continues to seek Loeffler's seat in the Senate, he's refusing to openly talk about the allegations during his oversight of Camp Farthest Out.