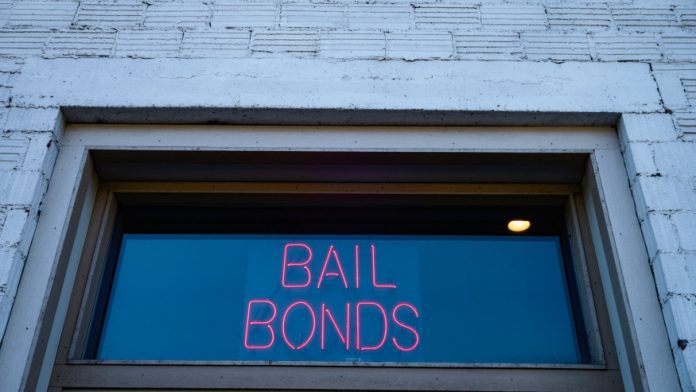 George Gascón, District Attorney (DA) of Los Angeles County, is facing his 2nd recall petition. His office is in charge of all felony and misdemeanor prosecutions in the county. He is the top prosecutor of America's most populous county where more than 10 million people reside.
The petition to recall George Gascón as the Los Angeles County District Attorney in California was approved to proceed. And it began to circulate on January 27.  Recall supporters need to collect 566,857 signatures or 10% of registered voters by July 6 to get the petition on the ballot.
A Democrat in California would have been relatively safe in the past. But recent polling shows that Democrat Governor Gavin Newsom is also upside down in the polls. And in danger of a second recall.
The first recall failed
In June 2021 the Santa Clarita signal reported that there was a "groundswell of objections to Gascón's policies." And that "at least 17 cities, led by the city of Santa Clarita, have issued votes of no confidence in the district attorney." 
The first attempt to recall DA Gascón was largely a Republican effort. Where police boosters and MAGA activists gathered signatures. And the effort failed in October 2021. 
George Gascón support fading  
As the crime rate skyrocketed, the momentum to ouster the DA grew. And the latest recall seems to be backed by right-wing donors, deep-pocketed Democrats, and Hollywood luminaries. So far $1.8 million has been raised for the recall. 
Increasing crime is hitting the mall owners and supermarket magnates in the pocketbooks. And with the criminals "emboldened" and violent crimes rising both political parties are worried.
"After observing the negative effects of his policies and practices on public safety, I am compelled to rescind that endorsement," said former Los Angeles Police Chief Charlie Beck.
Beck served as the top cop in LA from 2009 to 2018. And he backed Gascón during his 2019 campaign.
The former chief claims he has had a close personal relationship with Gascón for over 30 years. And now believes LA cops and residents "would be made safer and better served by a District Attorney that emphasizes the rights of victims and the safety of our police officers."
George Gascón DA Policies
Gascon is among several Progressive DAs in major cities who have come under fire for their policies. The list includes new Manhattan DA Alvin Bragg. He was criticized by the widow of a murdered NYPD cop, Jason Rivera during his funeral last month.
He was elected in the wake of the George Floyd murder. And when Gascón promised to reform a racist criminal justice system it resonated with the voters.
On his controversial first day in office, he issued a set of controversial new guidelines. Prosecutors could no longer seek the death penalty, no matter how heinous the murder case. People younger than 18 would no longer be charged as adults regardless of what crimes they committed. And he also banned cash bail. 
The zero-bail move led to complaints from police agencies. Revolving door suspects were committing crimes. First, they were arrested and released. And then went out to commit additional crimes on the very same day. 
FBI Report LA Crime Statistics Dismal
 According to NeighborhoodScout's analysis of FBI reported crime data, your chance of becoming a victim of a violent crime in Los Angeles is one in 134.
"The violent crime rate is one of the highest in the nation, across communities of all sizes (both large and small). Violent offenses tracked included rape, murder and non-negligent manslaughter, armed robbery, and aggravated assault, including assault with a deadly weapon." 
NeighborhoodScout's analysis reveals that Los Angeles's rate for property crime is 23 per one thousand people. 
"If you are in Los Angeles there is an above-average chance of becoming a victim of a property crime. Property crimes are motor vehicle theft, arson, larceny, and burglary. Your chance of becoming a victim of any of these crimes in Los Angeles is one in 44.
Los Angeles also has one of the highest rates of auto theft in the nation. And your chance of getting your car stolen if you live in Los Angeles is one in 182.
And just to clarify most car theft, larceny, and burglary charges fall in the zero-bail category.