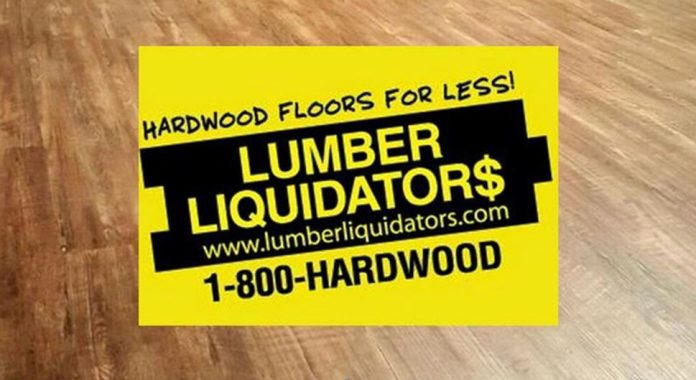 Lumber Liquidators (NYSE:LL) agreed to pay $33 million in penalty to settle the securities fraud charges filed against it by the Department of Justice (DOJ) and the Securities and Exchange Commission (SEC).
Under its deferred prosecution agreement (DPA) with the DOJ, Lumber Liquidators agreed to pay a criminal fine of around $19 million and $14 million in forfeiture.
Under the terms of its resolution with the SEC, the hardwood flooring retailer agreed to a total of $6,097,298.42 in disgorgement of profits and prejudgment interest. The DOJ agreed to credit the amount of disgorgement paid to the SEC as part of the DPA. Therefore, the total amount of its criminal and regulatory penalties is $33 million.
LL stock price declined more than 6 percent to $10.25 per share on Thursday.
Allegations against Lumber Liquidators
The DOJ and SEC alleged that Lumber Liquidators filed materially false and misleading statement to investors regarding its laminate flooring from China.
In March 2015, an episode from CBS' 60 Minutes alleged that the company violated health and safety standards based on the fact that its laminate flooring products from China contain a high level of formaldehyde.
In response to the allegation, Lumber Liquidators strongly denied the allegation in its Form 8-K filing with the SEC. The company told investors that its flooring products complied with formaldehyde emissions standards based on third-party test results. It omitted material facts regarding the investigation into its flooring products by the California Air Resources Board (CARB). Additionally, the company told investors that it stopped sourcing materials from suppliers that failed to meet standards.
According to the DOJ and SEC, the company's response to the allegation was false since it knew that its largest Chinese supplier failed third-party formaldehyde emissions testing. It was unable to provide documentation showing regulatory compliance.
In a statement, Assistant Attorney General Brian A. Benczkowski of the Justice Department's Criminal Division, said, "Lumber Liquidators lied to investors and to the public about its compliance with formaldehyde regulations for the flooring it sold – all to protect its stock price."
He added, "False and misleading financial reports undermine the integrity of our securities markets and harm investors.  The Department and our law enforcement partners are committed to doing everything we can to ensure that those who commit securities fraud are held accountable."
On the other hand, Marc P. Berger, Director of the SEC's New York Regional Office, commented, "Pressured by negative publicity, Lumber Liquidators misled investors about its product testing and regulatory compliance programs. The relief obtained today, along with the criminal fine imposed by the Department of Justice, ensures that the company will forfeit all profit and pay a heavy price for the false assurances it provided to the market."