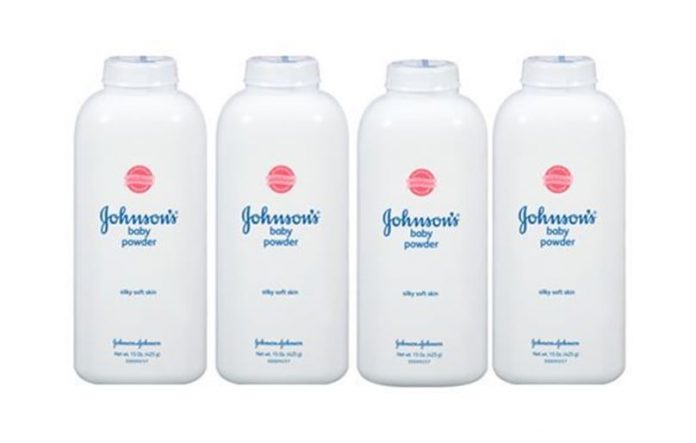 A California jury ordered Johnson & Johnson to pay $29 million to a woman who claimed that the talc in the company's Baby Powder product contains asbestos that caused her cancer.
The jury's decision is Johnson & Johnson's latest defeat in a nationwide complaint involving its Baby Powder.  The company is facing 13,000 lawsuits, in which defendants alleged that they are suffering from mesothelioma, ovarian cancer, and other diseases for using the product.
On Wednesday, a jury in the California Superior Court located in Oakland, found that Johnson & Johnson is liable for Teresa Leavitt, who has mesothelioma. The jury also determined that the company failed to warn Leavitt that its Baby Powder was tainted with asbestos, which is carcinogenic.
Leavitt's lawyer, Joseph Satterly told the Los Angeles Times, "Another jury has rejected the decades-long deception by Johnson & Johnson claiming that their baby powder was free of asbestos."
He added, "Hundreds of internal J&J documents showed the truth that it has been hiding for years. We are proud of the jury's hard work and confident that jurors in future cases will likewise follow the science and the law."
Previous verdicts against Johnson & Johnson
In July 2018, a jury in Missouri ordered Johnson & Johnson to pay $4.8 billion to 22 women who claimed that they are suffering from ovarian cancer because of its baby powder products. In 2016, a jury in the state ordered the company to pay $72 million to the family of woman who died from ovarian cancer linked to her use of Johnson's Baby Power and Shower to Shower.