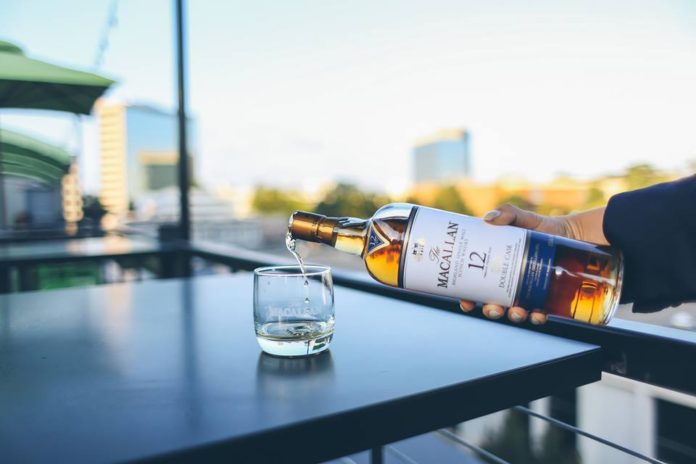 As I get a bit older, I am beginning to appreciate the term "meaningful luxury." Marketers currently use this term to appeal to millennials, but I think it applies across the board in today's culture. If I'm going to splurge on a luxury brand, I want to know what makes it meaningful and worth my hard earned money. These days, many high-end consumers are seeking background on what they are buying before they spend.
Brands competing in the luxury space must increasingly adapt to consumer shopping habits or suffer from decreasing sales and relevance. This applies to the new line of informed consumers who are indulging in a high-end Whiskey called The Macallan.  Not since the 1970's has the whiskey market been so big and diverse. Brands such as The Macallan are educating consumers on what makes "brown spirits" worth the attention (and investment).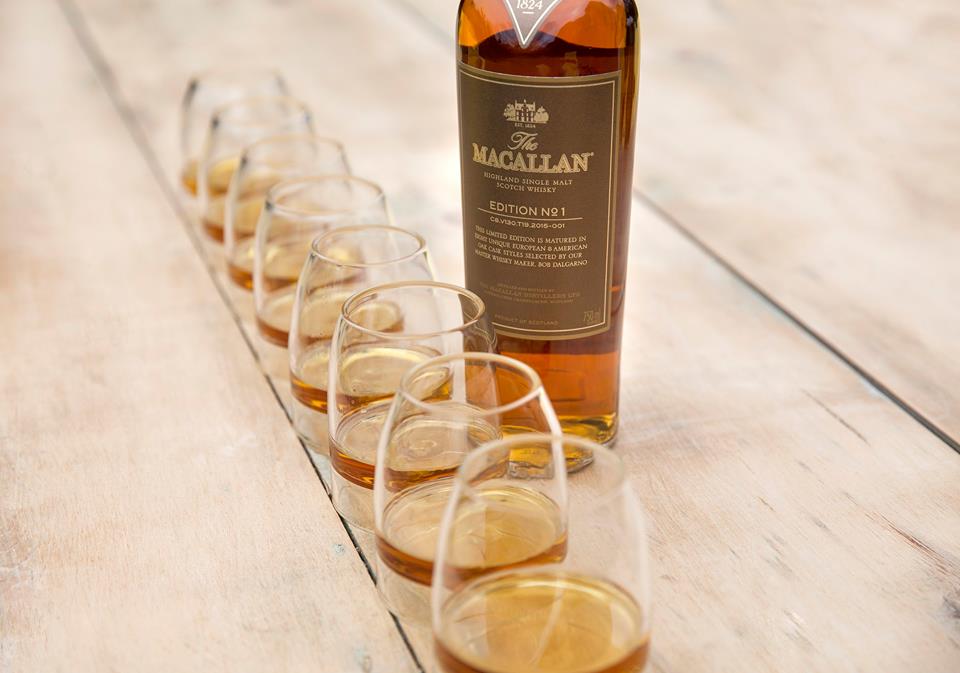 The Macallan Whiskey: Meaningful Luxury For The Modern Consumer
The Macallan's unrivaled reputation as the world's finest whiskey is increasingly popular by those seeking "meaningful luxury." What many consumers appreciate is the long history behind the whiskey. This brand didn't just happen overnight. A robust history and reputation follow this brand, and as a result, consumers are splurging. The Macallan is unusual in that it is traditionally made from barley and then aged in oak barrels for at least three years. It must be produced and matured in Scotland. It is everything to whiskey connoisseurs.
This History Of Macallan Whiskey
Macallan is a company long associated with luxury. It started on a 390-acre Scotland estate. The estate contains spirit stills, crafted from copper, each holding an initial 'charge' of 3,900 liters. These stills are incredibly well known. In fact, they have appeared on the back of a Bank of Scotland £10 banknote.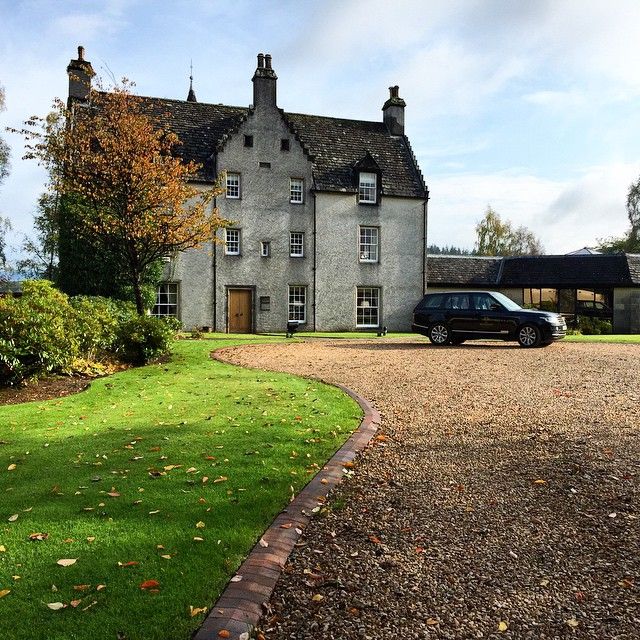 The company's deep, rich history began with its founding in 1824 by barley farmer and schoolteacher Alexander Reid, who—like many farmers of the time—distilled surplus barley to make whiskey during the winter. The Macallan's impressive beginning also included its distinction as one of the first distilleries in Scotland to be legally licensed.
Select ingredients are just the first of an endless array of factors that contribute to The Macallan's exceptional and characteristic full-bodied flavor, natural color, and distinctive aroma.  The barley is low in nitrogen, high in starch, planted in spring, and harvested in early autumn. The spring water comes from deep beneath The Macallan 390-acre estate. Also, the oak used for the casks matures over many years.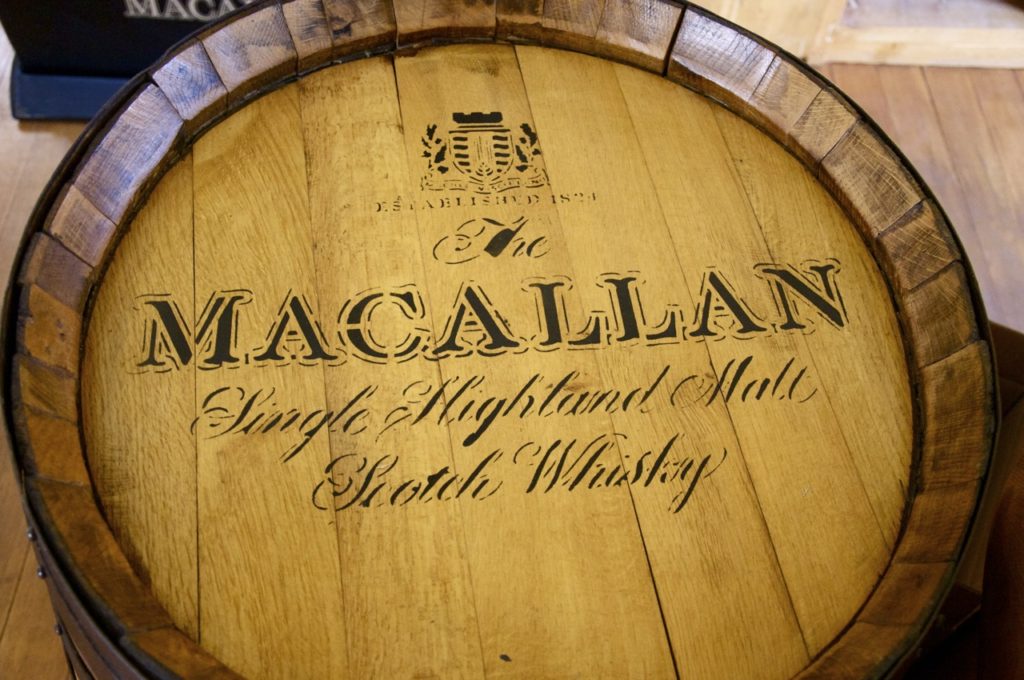 The Macallan is known for its painstaking process, including the sourcing, crafting, seasoning, and maintenance of its oak maturation casks.
The Two Most Expensive Macallan Scotch Whiskeys Ever Sold
Fasten your seatbelts. These prices are shocking!
The Macallan "M" Whiskey – $628,205
The Macallan "M" Whiskey blend recently sold to a buyer in Hong Kong. The hand-blown decanter was a big part of the buy, according to CNN Money. The bottle took 17 artisans over 50 hours to complete. The bottle is called the "Constantine, " and there are only four bottles in existence.
As for the actual scotch whiskey, unlike traditional bottles, Macallan "M" is selected from a variety of casks that range in age from 25 to 75 years.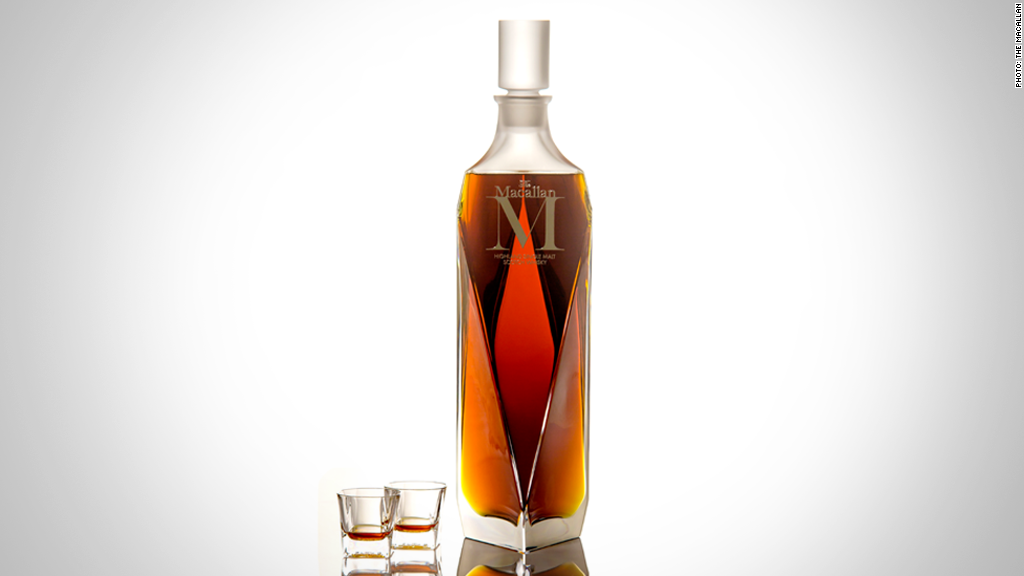 The Macallan 64 Year Old in Lalique – $460,000
In 2010, this whiskey sold for $460,000 at an auction at Sotheby's, New York. Again, the Lalique crystal decanter is a one-of-a-kind collectible, and the proceeds went to charity. What makes this whiskey unique is the peated malt used because of the then-prohibitive prices of coal that shot up because of World War II.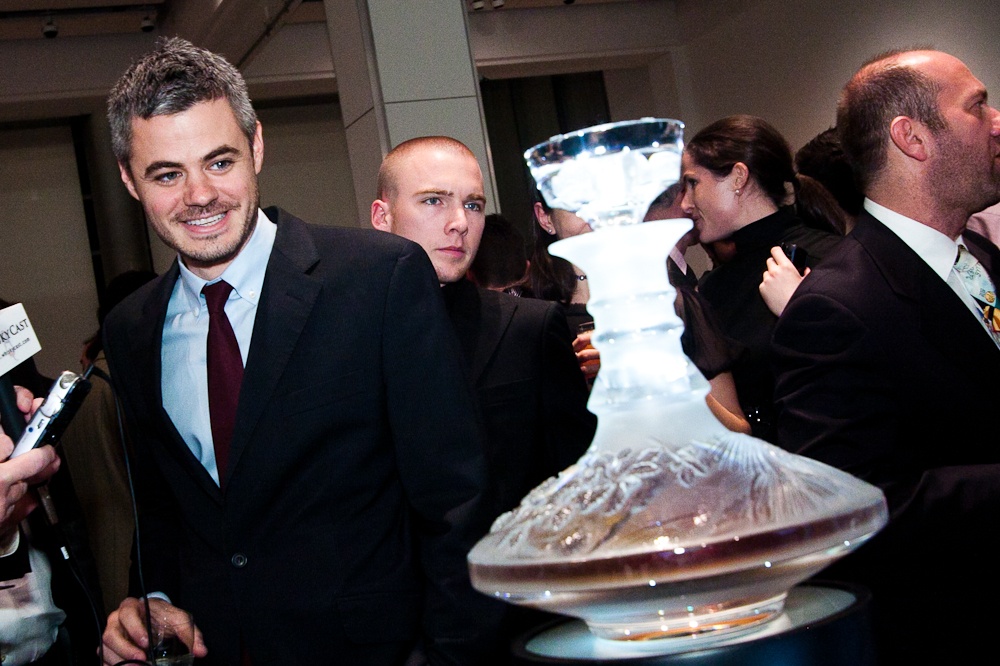 What Are The Best Selling Whiskeys Sold By The Macallan?
Don't worry. There is a whiskey for everyone. Consumers love the following three whiskeys made by The Macallan. These whiskey choices are perfect for anyone who appreciates the long history and quality of The Macallan Whiskey but doesn't have a six-figure budget.
The Macallan Rare Cask
Whiskey lovers refer to the Rare Cask as a "once in a lifetime" whiskey because it is both rare and complex. The Macallan Rare Cask draws from 16 different types of casks and is made by the Master Whisky Maker, Bob Dalgarno. The whiskey was introduced to the American market in 2014 and retails for about $319 USD.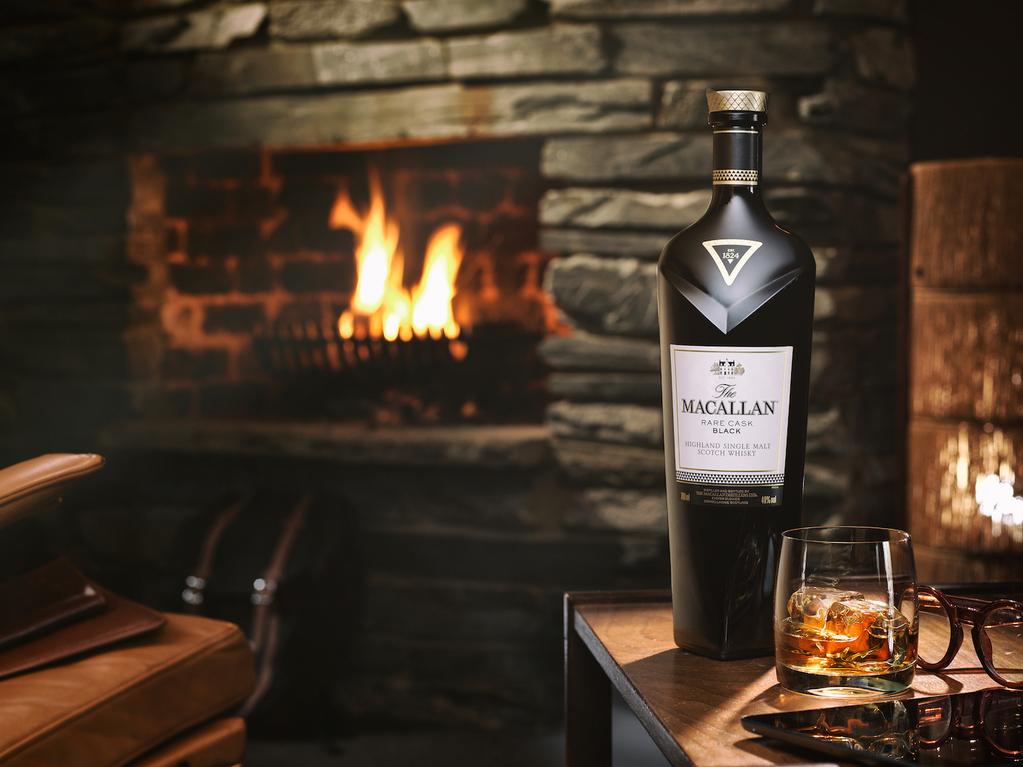 What Should I Expect?
Vanilla and raisin on the nose, give way to apple, lemon, and orange. You'll also notice root ginger, cinnamon, nutmeg, and clove. The Oak resonates as timeless, polished and rich. Vanilla and chocolate lead the finale along with a light citrus zest. The finish is full, warming and woody.
The Macallan Rare Cask Black – Steven Klein Limited Edition
Unlike any other Macallan today, Rare Cask Black has a surprising yet subtle distinctive smoky flavor. There is a full-bodied richness that comes from the European and American oak casks, of which most are first fill. This Macallan was released as part of the Masters of Photography range and displays imagery created by Steven Klein.
For reference, Steven Klein has worked with Madonna and Lady Gaga, shot campaigns for Dolce & Gabbana and Louis Vuitton, and produced magazine covers for Vogue.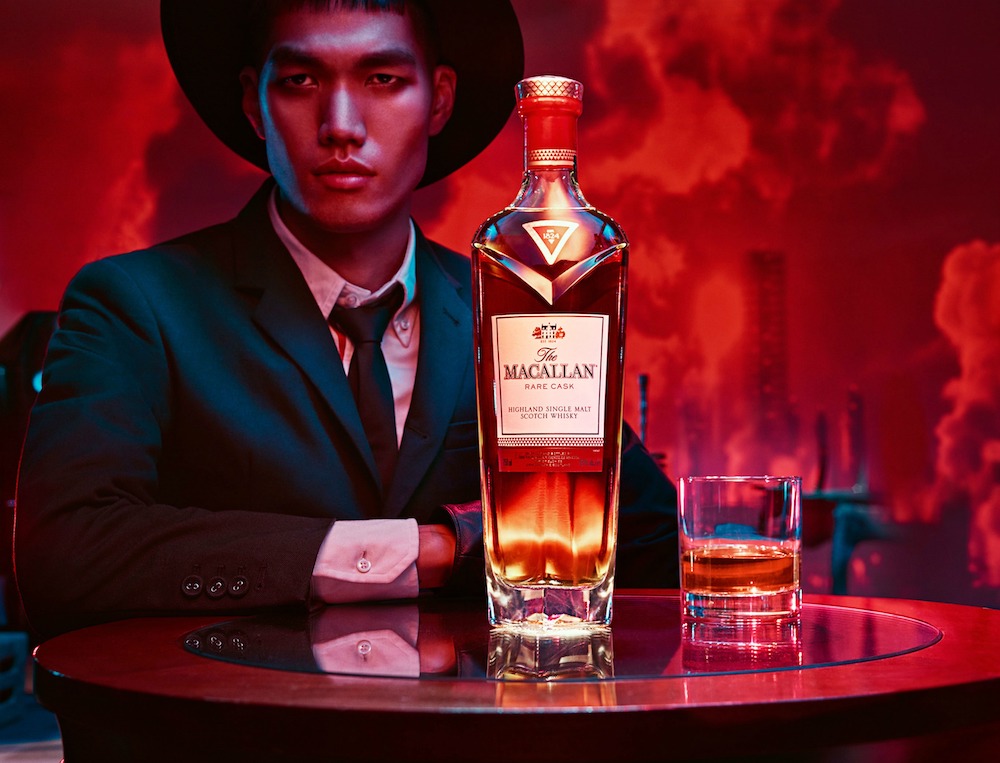 What Should I Expect?
Dried fruits, nutmeg, ginger and beautifully polished oak, plus dates, figs, and raisins. It is a heavy but sweet whiskey. A dry smokiness reveals itself, yielding to softer oak tones. The finish is long, fruity with an elegant wood smoke.
These bottles are very rare but can be found online on whiskey auction sites.
The Macallan Fine Oak 12 Years Old 70CL
The Macallan Fine Oak 12 years old has a rich straw color with a complex aroma of heather honey and just a hint of fruit, which is balanced on the palate.
What Should I Expect?
Nectarines, sugared almonds, and vanilla toffee. Spicy oak and golden malt lend a good balance to the sweet opening notes. It is rich and sweet with plump raisins. The whiskey has a long finish with vanilla and sultana.