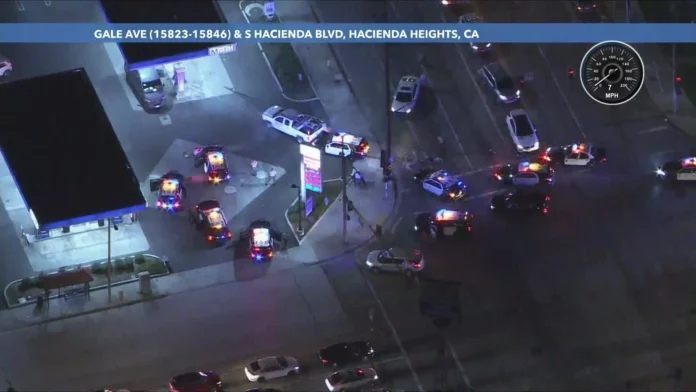 On a tense Friday night, authorities arrested a man following an adrenaline-charged high-speed chase that unfolded across the city of Los Angeles, weaving its way through multiple districts and highways.
Man Arrested : Suspect Navigates L.A. in Stolen Hyundai Elantra
The man, commandeering a light-colored Hyundai Elantra reported stolen, kicked off the chase around Downtown L.A. His reckless driving style was not only dangerous but also bafflingly nimble, akin to a wild hare eluding predators.
He darted over surface streets, then onto the eastbound 10 Freeway, effortlessly zigzagging through Alhambra and Baldwin Park.
The authorities trailed behind, their eyes trained on the Hyundai accelerating well past 100 mph – a pace reminiscent of a cheetah at full gallop.
Man Arrested : High-Speed Chase Spans Several Cities and Highways
The adrenaline-fueled chase continued on the 60 Freeway, with the driver pressing the gas pedal even harder before eventually exiting near Lorena and 7th Street.