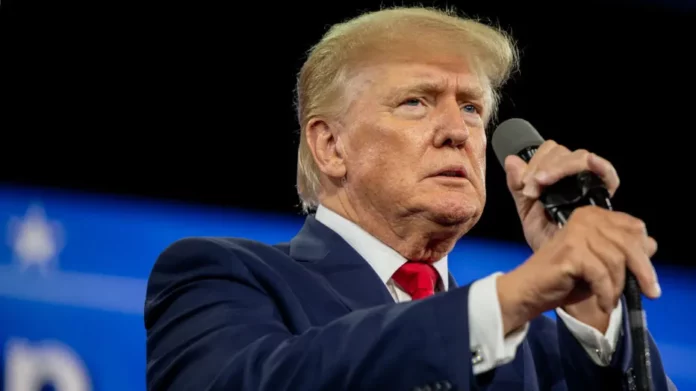 In a highly anticipated move, former President Donald Trump is slated to make his first appearance since indictment at Republican conventions in both Georgia and North Carolina this Saturday.
Trump, who has consistently managed to retain his position as the front-runner for the 2024 GOP nomination despite mounting legal issues, is expected to utilize these platforms to launch a vigorous defense against his charges.
Trump Steps Into the Limelight : Trump's Indictment Charges Revealed
The unsealing of Trump's indictment a day prior to his appearances brought to light a laundry list of charges.
Trump is facing a whopping 37 felony counts connected to his purported hoarding of classified documents at his Mar-a-Lago estate.
The indictment paints a picture of Trump willfully disregarding Justice Department demands to return classified documents, involving aides in his clandestine efforts, and even voicing to his lawyers his intent to defy a subpoena for the materials in his possession.
Intriguingly, allegations include the fact that he stored these documents in unconventional locations, such as a ballroom and bathroom at his resort.
Trump Steps Into the Limelight :A Fighter Amid Legal Jeopardy
Despite the gravity of the accusations that carry potential prison sentences of up to 20 years, Trump can anticipate an enthusiastic welcome from his partisan supporters.