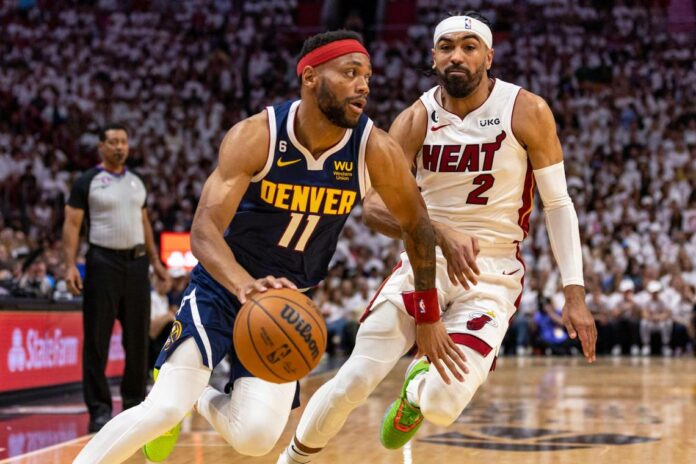 The Miami Heat's season could be aptly described as a phoenix-like journey, a relentless rise from ashes to the apex of the NBA finals. Their path, pockmarked with injuries, losses, and an arduous play-in bracket experience, has been less than perfect.
Yet, these adversities have seemingly become the forge for the Heat's identity, making them more resilient and determined.
All-Star center Bam Adebayo encapsulates this sentiment, equating the season's "ups, downs, goods, bads" as inseparable aspects of the team's narrative.
However, even the most seasoned travelers can stumble, and the Heat, despite their accustomed dance with adversity, faced a roadblock on Friday night as the Denver Nuggets, with their rich tapestry of talent, size, and depth, seized a 108-95 victory in Game 4, edging closer to their first-ever NBA title. The Nuggets' triumph leaves the Heat on the brink of losing the NBA Finals, and as the series pivots 3-1 in Denver's favor, Miami's room for error shrinks perilously small.
NBA Finals: Nuggets Outshine the Heat in Game 4
Game 4, played at the Kaseya Center, saw an evenly matched first half, with Miami trailing 55-51. However, as the game progressed into the third and fourth quarters, Denver's collective firepower ignited, overwhelming the Heat.