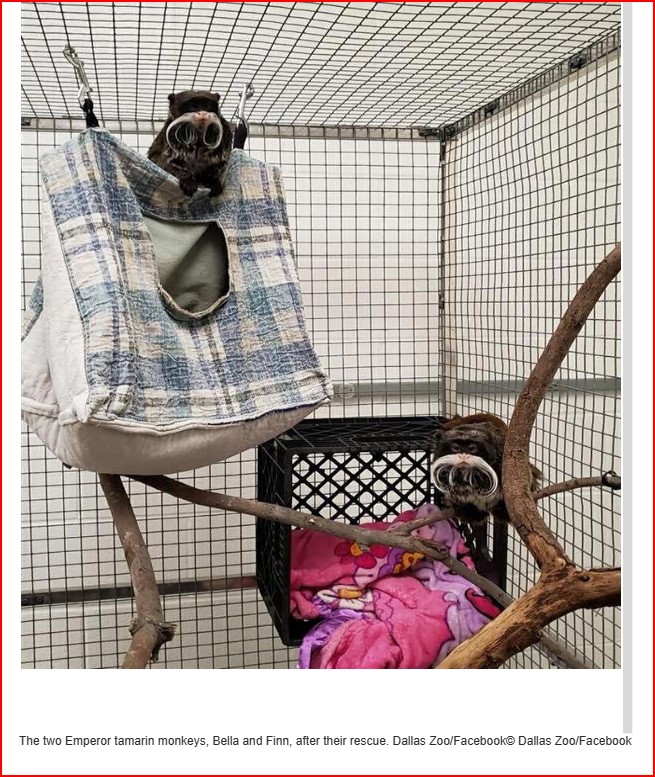 Davion Irvin,24 was arrested on Thursday. Dallas police believe he may be responsible for all the recent strange occurrences at the Dallas Zoo.
He is believed to be the suspect caught on surveillance video. And police have been pursuing him as a suspect.
According to police Irvin has been charged with six counts of Animal Cruelty- non-livestock.
The charges are in connection to the theft of 2 Emperor Tamarin monkeys from the Dallas Zoo. 
The monkeys named Bella and Finn were taken on Monday. And recovered from an abandoned home in Lancaster, a city 15 miles south of the zoo, on Tuesday.
The next night, the monkeys named Bella and Finn were discovered inside a closet in the church-owned vacant home in Lancaster, Texas. 
The Zoo's care team says the monkeys display "no signs of injury."
"We will continue to monitor them closely, but for now, we're so glad they are safe and back with us," the zoo posted on Facebook.
Strange occurrences at the Aquarium?
Irvin was spotted at the Dallas World Aquarium near some of the animal exhibits.