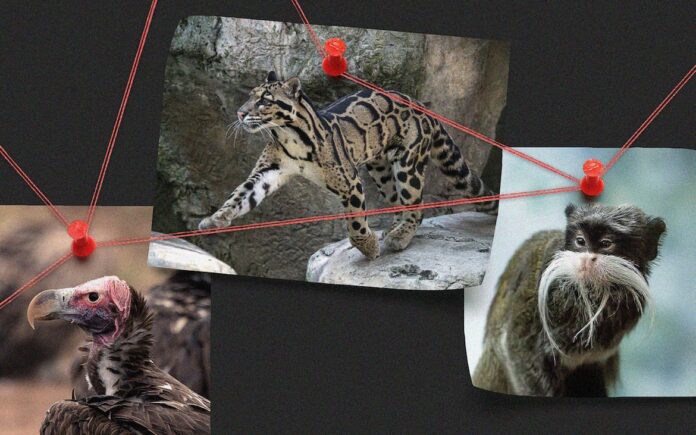 On Tuesday around 5 p.m. two emperor tamarin monkeys missing since Monday from the Dallas Zoo were found alive.  The monkeys had been removed from their habitat enclosure.
Authorities are still trying to identify a mysterious man who may know something about all the mysterious events at the zoo.
Dallas police said the monkeys' habitat had been intentionally cut open and "it is believed the animals were intentionally taken from the enclosure."
According to police, investigators received a tip that the animals were at an abandoned home in Lancaster, a city 15 miles south of the zoo.
"Dallas police, with Lancaster police, went to the home and the home was empty, and the monkeys were found in a closet," Dallas police explained.
Zoo spokeswoman Kari Streiber said Dallas police contacted the zoo to secure and transport the emperor tamarin monkeys back to the zoo grounds.
"We are thrilled beyond belief to share that our two emperor tamarin monkeys have been found," the zoo posted on Twitter Tuesday evening. "They will be evaluated by our veterinarians this evening."
Emperor Tamarin monkeys rescued
The zoo was closed Monday and Tuesday due to the ice storm that hit the Dallas area. And will remain closed on Wednesday due to the weather.