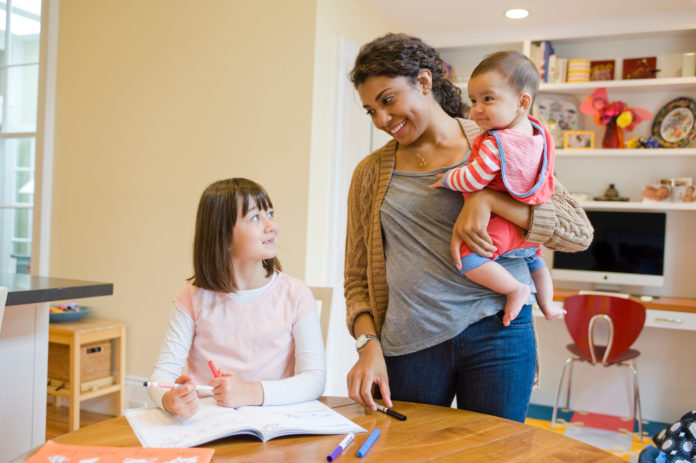 A nanny can be of great benefit for both children and parents. They can allow busy parents to provide the best care for their children in an intimate relationship in their own home. There are times though when it doesn't work for various reasons. Sometimes it's just that the family situation has changed and the nanny's no longer needed, sometimes there are more serious reasons for letting a nanny go.
Whatever the reason is for letting a nanny go, it's bound to affect the children.  They often develop strong bonds with their nannies, so letting a nanny go can be a difficult task for all involved.  There are some key things to consider when ending the employment of a nanny, no matter what the reason.
Family Integration
A nanny is more than just your typical caregiver. They should have similar or better credentials to your typical childcare worker, but a good one will also develop a much more intimate relationship with the child. They become part of the family and the child won't be able to make the distinction between actual family members and their nanny. For the child there really is no difference.
When a family decides it's time to let their nanny go they have to be conscious of this special relationship with their child. If possible, the child needs to be properly prepared for the separation. It will never be easy, but the transition can be easier if handled carefully.
A Clean Break is Best – Sometimes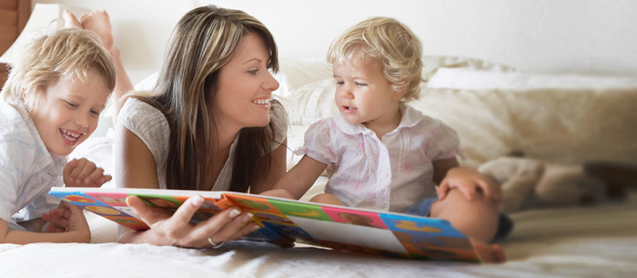 Some experts think that a clean break with a nanny is best for the child, while others believe it's healthy to allow some type of relationship to continue. In truth it really depends on the reason the parents are letting the nanny go. If the reason is serious, a continued relationship will no longer be possible, but if the parents and former nanny are parting ways amicably then some kind of continuation can be good for the child, the parents, and the nanny.
It Depends on the Age
How a child reacts to losing their nanny will depend on their age. A child under two will probably have very little trouble adjusting. Children over three may have a difficult time adjusting. If possible, a parent needs to prepare their older children for the transition to avoid unwanted mental stress on the child. Older children tend to form stronger bonds as they associate their nanny with many positive experiences in their lives.
Neglect Shouldn't be Tolerated
If a parent suspects a nanny of neglecting their children's needs, they should remove them from the home immediately. The child's safety and well-being should always come first. In these situations, the relationship needs to be terminated quickly. If the nanny was referred by an agency, such as Not Just Babysitters (NJBS), they should also be notified of the situation.
A Nanny Needs to be Reliable
Two of the main reasons parents than can afford to do so hire a nanny instead of using a daycare provider are convenience and reliability. A nanny comes right to the home, or in some cases lives there. The parent doesn't have to worry when the child's sick – the nanny will still be there to care for the child.  If the nanny's consistently late or doesn't show up for work on occasion, that reliability goes out the window. When this happens it's time to part ways and find a new nanny, no matter how close they are to the children.
Theft and Deception
The relationship between a nanny and their employer needs to be based on trust. If a parent learns that their nanny is stealing from them, or that they're lying about something serious, the parent should let the nanny go right away.
One of the main reasons parents use a service like NJBS is because all nannies go through a rigorous screening process that includes a criminal background check.  They're typically quite experienced with a well-developed reputation for trustworthiness and honesty.  When a parent chooses to hire a nanny privately, there are no guarantees the nanny they hire will have the same type of credentials.
Relocation
One of the most difficult reasons to let a nanny go is because of a family relocation. If one parent has received a chance to advance their career on the other side of the country, it may not be possible to take the nanny with them. The nanny may have close ties at home and not want to move, or there may be other reasons that they can't go with the family.
This type of transition will be difficult for everyone involved. It's always best to give the children and the nanny as much notice as possible so they can be ready for the change when it comes. If the bond between the nanny and child is strong, the parents may want to consider allowing some type of relationship to continue to make things easier.
Personalities in the Way
It may be rare, but there will be times when the nanny is doing a wonderful job with the children, but there's a personality clash with one or both of the parents. While it's important for parents to keep their expectations realistic, sometimes it's just not possible to get along with someone no matter how good of a job they're doing. Both the parent and the nanny have to be comfortable with the relationship, or the children will suffer in the end. If a couple decide to let a nanny go because of a personality conflict, they should do so compassionately and professionally.
Notice and Severance
Once the decisions been made to let a nanny go no matter what the reason, careful consideration should be given to what type of notice is required and if severance pay is necessary. This might be spelled out in a contract, or there may have been a verbal agreement. As a rule of thumb, an employer should always provide as much notice as possible and provide adequate severance unless there was any kind of criminal wrong doing involved. Knowing when to pull the plug on a nanny is not always easy, but as long as you know when and how to do it the children will be better off down the road.