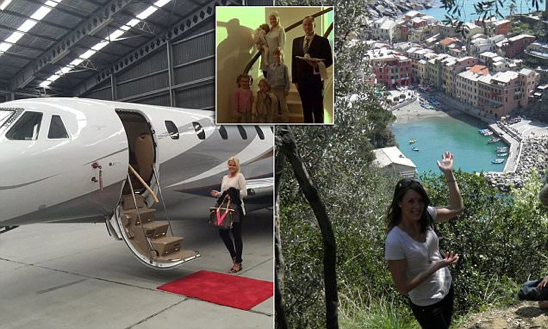 Not everyone can be a celebrity or top CEO, but is being the nanny for one of these successful people the next best thing? It's probably more work than most people think and not quite as glamorous, but it's still a great opportunity for the right person. What does it take to become a celebrity nanny? There are some common traits and qualifications that celebrities and CEO's look for when hiring a nanny.
Professional Nanny Agencies
Top professionals and celebrities don't usually have the time to do a painstaking private search for a nanny. In most cases, they rely on the services of a professional agency like Not Just Babysitters (NJBS). They look for an agency with a strong reputation and one that hires the best quality candidates. Any nanny that's been hired on by a service like this has already gone through a rigorous screening process and usually has most of the qualifications required.
Clean Record and Highly Educated
CEO's and celebrities won't hire a nanny that doesn't have a clean record. They can afford to provide their children with the best possible care and a safe nurturing environment. For that reason, nanny services like NJBS simply won't hire a nanny that doesn't pass a criminal record check.
Having a clean criminal record will only get a potential nanny through the first phase. They also have to be highly educated. Every celebrity is different, but at a minimum, the nanny in question will need to have at least a basic college degree. Some celebrities demand much more.
A Good Fit – Caring
Someone that sounds good on paper may not do well in person. Nanny services such as NJBS do look at the personalities of nannies before they hire them, but they can never account for individual preferences. In some cases, it just comes down to personality. The typical celebrity will want to interview anyone recommended before they hire them and if they don't get a good vibe they'll keep looking. If a nanny can demonstrate that they have a caring and nurturing attitude towards children they'll have a much better chance of being hired.
Willingness to Sacrifice
Being the nanny for a celebrity can be hard work. Successful people generally work long hours and so the time demands on their nannies are considerable. Even if a nanny isn't required to be a live-in, they will spend anywhere from 10 to 14 hours per day in the celebrity household.  That doesn't leave a lot of time for nannies to live their own lives. If they aren't willing to make that kind of sacrifice, they won't last long.
Flexibility
Celebrities and CEO's also look for a nanny that's flexible. Their schedules can be unpredictable at times and they may need their nanny to come in on their day off at a moment's notice. This may even mean tagging along with the family on a trip abroad. As glamorous as jet setting across the world may sound, it can be quite demanding on a nanny that's expected to be with the children 24/7.
Extra Qualifications
A typical daycare worker is trained in early childhood development, but they only have to worry about following a standard curriculum set by their employee. A celebrity nanny needs a much more well-rounded education. Every employer is different, but some celebrities want a nanny that speaks several different languages, or one that has a graduate degree so they can provide their young children with every possible advantage.
Confidentiality
Perhaps one of the biggest concerns for celebrities and top CEO's is that their confidentiality is protected. A nanny spends a lot of time in their home and they'll be present for many personal and private moments. They have to be good at keeping things to themselves. In most cases, they'll be required to sign a confidentiality agreement.
Not Just Baby Sitters looks at all aspects of a nanny's background during the hiring process. If they don't have a reputation for discreetness, they won't be hired in the first place.
Prepared to Handle Public Scrutiny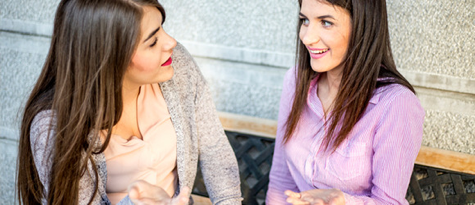 Celebrities are always in the public eye and under constant scrutiny. It's just something they have to accept. A nanny that works for a popular celebrity has to be willing to accept this and do their best to shelter the children from it as much as possible. Their job is to keep the children safe and out of the public eye.
There are times when a celebrity may want their children in a photo-op and the nanny has to be good at knowing when to step out of the picture as well. The celebrity wants a nanny that provides great care for their children, but they still want it to look like they're playing a key role in their own child's upbringing. The celebrity nanny has to be able to juggle the needs of the children and the needs of the celebrity themselves. It's a challenging job, but it can be lucrative and personally rewarding.