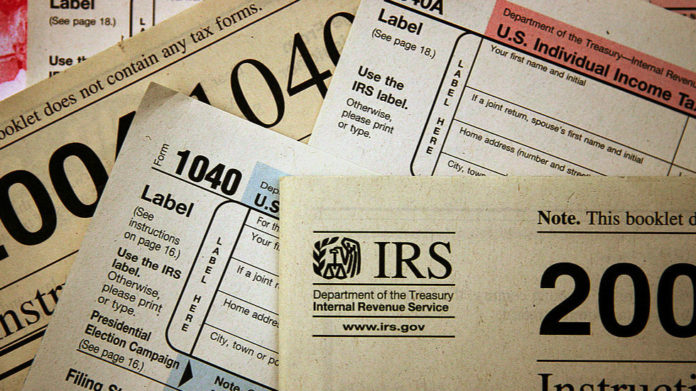 The Manhattan District Attorney's office issued subpoena to obtain eight years of President Donald Trump's personal and corporate income tax returns.
Mazars USA, the firm providing accounting services to Trump and the Trump Organization, received the grand jury subpoena last month, according to the New York Times based on information from people familiar with the matter.
The grand jury subpoena is part of the Manhattan DA's ongoing investigation into hush money payments to women including porn star Stormy Daniels and Playboy model Karen McDougal, who claimed they had sexual affair with Trump before the 2016 presidential election.
Earlier this year, Michael Cohen, the former personal lawyer and fixer to Trump admitted that he facilitated the hush money payment to Daniels. According to him, the President and his company reimbursed the $130,000 paid to the porn star to keep her silent. The President repeatedly denied the alleged affair.
The DA's office is requesting the tax returns to find out whether Trump and his company falsified business records in connection with the hush money payments.
Mazars USA will submit Trump's tax returns
Mazars USA stated that it will comply with the grand jury subpoena, which is covered by grand jury secrecy laws. The President's tax returns or any document obtained through the subpoena will not be disclosed to the public unless it will be used as evidence in a trial.
"Mazars USA will respect the legal process and fully comply with its legal obligations. We believe strongly in the ethical and professional rules and regulations that govern our industry, our work and our client interactions. As a matter of firm policy and professional rules we do not comment on the work we conduct for our clients," according to the accounting firm as quoted by CNN.
Meanwhile, House Democrats have been pursuing different legal strategies including issuing subpoenas to obtain Trump's tax returns.
In May, Washington D.C. Judge Amit Mehta ruled that Mazars must comply with the subpoena from the House Oversight and Government Reform Committee.
Manhattan District Court Judge Edgardo Ramos also ruled that Deutsche Bank and Capitol One must comply with congressional subpoenas. He ordered the banks to submit Trump's financial records to the House Financial Services and Intelligence committees.