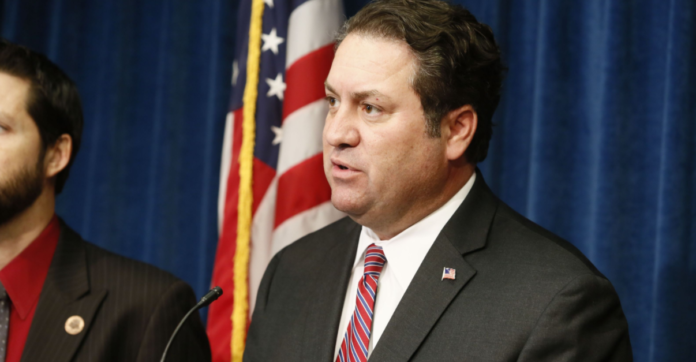 Over the past few weeks, Arizona Attorney General Mark Brnovich has helped Americans recognize and combat shady methods employed by career scammers. Azag.gov quotes Brnovich as saying the following:
"Scam artists use this stressful time of year to try to get their hands on your money and exploit your personal information. I want consumers to be aware of the risks of falling for a tax scam this time of year."
Brnovich is arguably one of the most qualified persons to advise others on how to avoid the plight of tax scams. After all, he has extensive experience in governmental work. When alerting Americans to be on the lookout for tax scams, Brnovich made the following warnings:
Never provide personal information to strangers who call or email with offers to help you with your taxes.
Be wary of persons or companies who claim they can check on tax refund status for a fee.
Avoid services that assert to having the power to remove your IRS debt.
Obtain copies of all paperwork with tax preparation services.
When tax season commences, scammers often view it as the ideal hunting ground. According to Azag.gov, these con artists will often present themselves as IRS workers and contact their victims via phone calls and emails. Then they employ fear mongering tactics by stating that if the person does not promptly pay the desired amount, they will be subjected to legal penalties from the IRS. Quite often, the scammers leave voice messages, provide counterfeit phone numbers that appear to be real, and yield phony IRS employee ID numbers.
Unfortunately, the work of scammers is not only limited to tax season. As the weather gets warmer, the frauds get more conniving. ABC 15 reports that Brnovich provided nine tips to prevent Americans from being conned by air conditioning repair companies. His recommendations are as follows:
Trying fixing minor issues by yourself if at all possible.
Check and see if your warranty still covers your air conditioner.
Use the Better Business Bureau to ensure that contractors have a business review on file.
Verify the licenses of companies and check their history of complaints.
Check company reviews.
Acquire two or three monetary bids for larger repairs.
Get a written contract of the company's services and equipment. Review carefully before signing.
Refrain from paying the full price until all of the work is complete.
Recognize the red flag if your contractor appears too eager to make a sale. This trait is common among scam artists.
"Arizonans need to do their homework and know their rights to make sure they don't get burned by a shady air conditioning repair company," declared Brnovich on June 23. He also advised checking vents, breaker boxes, and air filters before phoning a repair person.
Mark Brnovich's informative tips have been of great aid and will undoubtedly prevent people from being scammed. Con artists are very eager to acquire other people's money under duplicitous pretenses. Hopefully, everyone will heed the warnings of Brnovich when preparing to file taxes or fix their air conditioners.