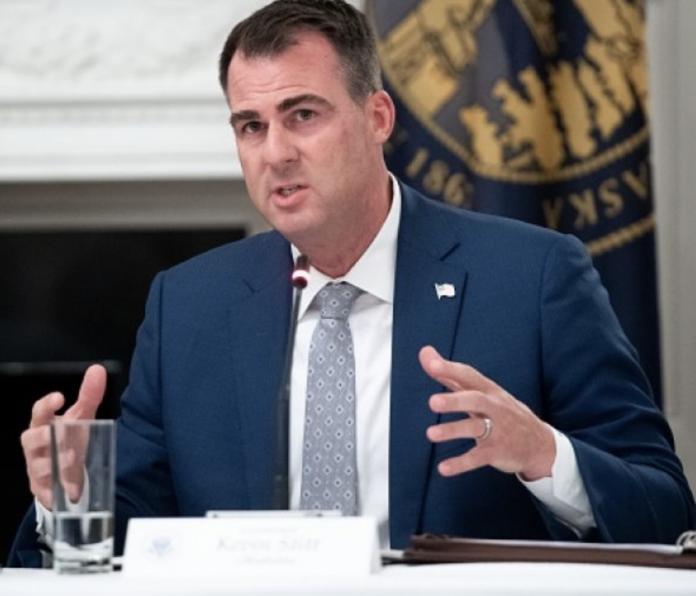 The variations in views on appropriate actions regarding COVID-19 continues to divide Republicans and Democrats.
The left remains strongly supportive of keeping mandates in place and adding new ones; already, the Democrat Party wants to implement vaccine passports and keep mask requirements in place. Republicans, on the other hand, are supportive of individuals' choices and pushing back against repressive, restrictive government edicts.
Oklahoma is a great example. On Friday, Kevin Stitt, the state's Republican governor, put in place an executive order that prohibits Oklahoma agencies from issuing mask mandates and vaccine requirements.
Putting an end to COVID mandates in Oklahoma
The executive order signed by the Oklahoma governor begins on Tuesday, June 1.
Starting then, office areas and buildings that Oklahoma state owns or leases out must do away with mask mandates and vaccine requirements. This means that Oklahoma residents cannot be required to wear masks or receive the coronavirus vaccine as a condition for government services or public building entry.
After issuing this directive, Governor Stitt put out a statement. The Oklahoma governor explained that state residents have suffered the impacts of COVID mandates for more than one year. Stitt then expressed that a return to normal is long overdue.
This means permitting Oklahoma residents access to government services regardless of their vaccination status or whether they wear a mask.
Systemically phasing out COVID mandates
COVID mandates are being gradually phased out. Governor Stitt is one of several Republican governors to issue orders blocking government agencies from requiring masks or vaccines. Other GOP governors have moved to stop schools from requiring face coverings also.
Earlier this week, Georgia joined the growing list of red states to take action against vaccine passports. Just yesterday, Texas GOP Sen. Ted Cruz introduced the No Vaccine Passports Act to bar the implementation of federal vaccine passports. Cruz furthermore aims to ensure that Americans will not lose their jobs for choosing not to receive the COVID vaccine.
More Americans are living their lives and traveling…especially since Memorial Day weekend has arrived. The nation is gradually getting back to normal. Meanwhile, the COVID edicts and restrictions that Democrats cling to are becoming increasingly less popular.