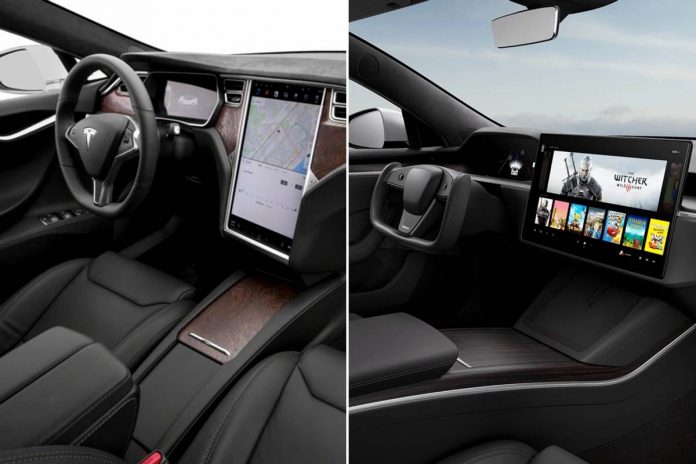 Tesla is installing a driver monitoring system with the camera above the rear-view mirror to monitor driver alertness. The system will an add-in to the Model 3 and Model Y. And the design is to make sure Tesla drivers pay attention to the road.
The cabin-facing camera is part of the Autopilot and Full Self-Driving packages.  The 2021 Tesla team claims it has a full feature package with a design that works in all conditions.
Tesla finally agrees to NTSB suggestions 
The cabin-facing camera has been a feature in Tesla for years. But the Palo Alto-based car-maker has not given it much of a functional role.
Elon Musk, Tesla CEO has been dismissing the use of a camera-based driver monitoring system. And encouraged the use of its cabin-facing camera to prevent vandalism in Tesla's planned self-driving robotaxi network. 
The innovations come after recommendations by the regulators from the National Transportation Safety Board (NTSB).  They have been requesting Tesla enhance a system to better monitor driver alertness for several years. 
Until now Tesla ignored suggestions made by the NTSB about its Autopilot driver assistance system, the board's chairman Robert Sumwalt has been pointing out.
Musk does say the crashes involving Autopilot often stem from driver complacency. But until now he rejected the NTSB and his in-house engineering suggestions to include comprehensive driver monitoring to the Tesla. Musk has been saying that the tech was "ineffective."
Using a camera to monitor driver alertness
Tesla currently measures driver attention through sensors in the steering wheel that measure resistance. The strategy is that if drivers don't keep their hands on the steering wheel, the car sends out a series of escalating visual and audible warnings.
Other automakers like Ford and General Motors sell cars that use camera-based eye-tracking systems. In self-driving mode, sophisticated cameras make sure the drivers are paying attention.
Software notes released for the new Model Y describe the newest safety feature. And explains how the cabin camera above the rearview mirror is used. 
The feature detects and warns the driver if they are distracted. This only works when Autopilot is engaged. And no camera data leaves the car. The system cannot save or transmit information until data sharing is enabled by the driver.
Model S and Model X vehicles of the past do not have this feature. The redesign announcement was made in January. And 2021 vehicles still being shipped, will have the feature.