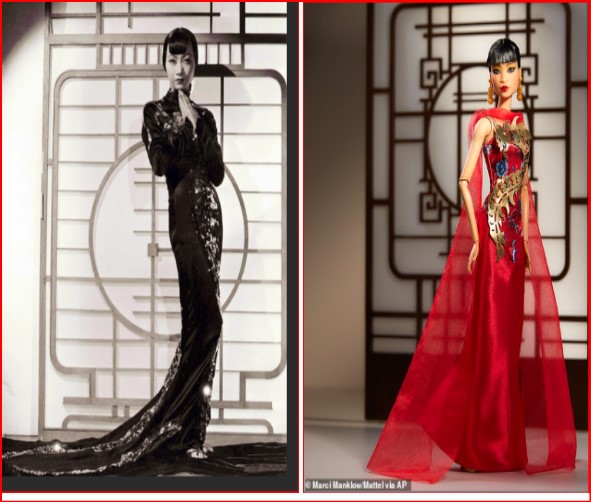 Mattel, the world's largest toy manufacturer, has released a new Barbie doll honoring Asian American actress Anna May Wong. the doll's release honors Asian American and Pacific Islander Heritage Month. 
Wong is considered the first major Asian American movie star and broke barriers for her gender and the AAPI community in film and TV. Wong's niece, Anna Wong, worked closely with the brand to develop the doll's look, ensuring that they accurately captured her facial features and stylish clothes.
The Anna May Wong Barbie is part of the Barbie Inspiring Women series. It features dolls in the likeness of pioneering women such as aviator Amelia Earhart and artist Frida Kahlo.
 The Wong doll is dressed in a red gown with a shiny golden dragon design and cape. Her appearance was inspired by her character in the 1934 movie Limehouse Blues. The doll also sports Wong's trademark bangs, eyebrows, and long well-manicured nails.
Anna May Wong-Trailblazer
Born in Los Angeles, Wong Liu Tsong (January 3, 1905 – February 3, 1961), was known professionally as Anna May Wong. She was the first Chinese American film star in Hollywood.