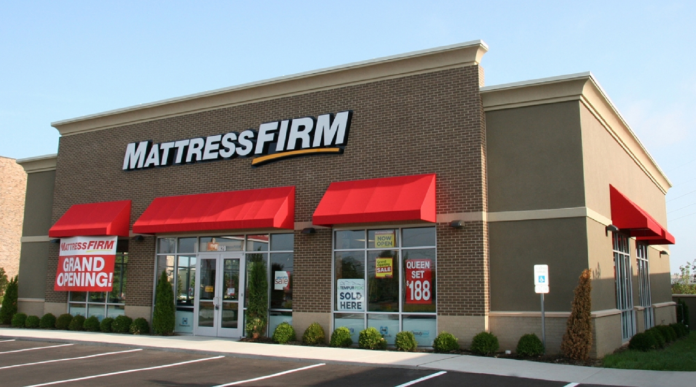 Mattress Firm, Inc. filed for bankruptcy on Friday. It says the company opened too many stores too close together. The stores indirectly competed with each other, resulting in a "cannibalization" of sales.
Mattress Firm's Plans
The company, based in Houston, TX, filed for bankruptcy in a Delaware federal court Friday. It says it plans to continue operating but will close 700 stores. Currently, Mattress Firm operates over 3,200 stores and employees over 9,800 people.
Mattress Firm is the largest mattress retailer in the country. It has pursued rapid expansion over the last few years. In the last two years alone, the company bought over 1,300 stores from competitor companies.
The closures, it says, will help make the remaining stores more profitable.
In its court filing, Mattress Firm said its previous management made mistakes in the purchase and operation of new stores. "While these acquisitions allowed (Mattress Firm) to achieve … presence in markets where they previously had little to no presence, they also led to 'cannibalization' of sales amongst stores in close proximity to each other. As a result, many Mattress Firm stores are in direct competition with other Mattress Firm stores, resulting in disappointing sales."
The closures, it says, will help make the remaining stores more profitable. Steve Stagner is the CEO of Mattress Firm. He said the company plans to "provide greater value to our customers, open new stores in new markets and strategically expand in existing markets where we see the greatest opportunities to serve our customers."
The company says it will complete the closures within two months.
The Balance Sheet
As it disclosed its financials to the court, Mattress Firm revealed that it currently has over $1 billion in liabilities. The liabilities are spread over 50,000 creditors. The largest creditor is Simmons Manufacturing Co. Mattress Firm owes it almost $65 million.
Steve Stagner is the CEO of Mattrress Firm. He says that filing bankruptcy will give the company an opportunity to "strengthen our balance sheet."
Although the company had sales last year of $3 billion, it says it will likely lose $150 million this year.
Outlook
Steinhoff International Holdings, a South Africa company, bought Mattress Firm in 2016. It paid $3.8 billion. Its stock price fell recently when the company reported some accounting irregularities.
Daniel Lowenthal is a bankruptcy lawyer for Patterson Belknap Webb & Tyler in New York. He said, "The past few years have been tough for Mattress Firm. It had too many stores, faced competitive industry pressures and also had a corporate parent that was rocked by an accounting scandal. But now its goal is to get in and out of bankruptcy fast and regroup with new financing."