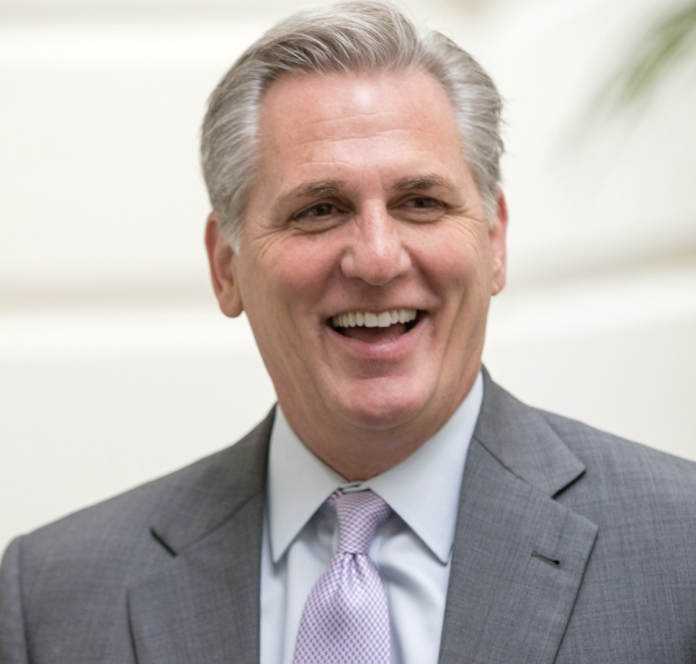 Over the course of 2019, divides within the Democrat Party have become more and more obvious. There stands the progressive wing of the party which generally favors more radical reforms. Then, there are moderates within the Democrat Party who are likelier to shy away from the talking points of their progressive counterparts.
The divide between progressive Democrats and moderate Democrats is responsible for left-wing infighting. Progressives largely maintain that moderates are too lukewarm and ill-prepared to take the Democrat Party in the proper direction. Moderates, on the other hand, tend to view progressives as extreme and alienating towards individuals who are not extremely far left.
Many Americans have expressed concerns that the Democrat Party is becoming the party of socialism due to the emergence of progressives. House Minority Leader Kevin McCarthy expressed this sentiment during his Thursday appearance on The Ingraham Angle.
McCarthy on Socialism and the Democrat Party
The House Minority Leader maintains that socialism is becoming the new way of the Democrat Party. Presently, there are many progressive Democrats who are not only in the mainstream, but also advocating for policies which are arguably socialist.
These policies include, but are not limited to, removing Americans from their private healthcare system, raising taxes to fund healthcare for illegal immigrants, etc. Furthermore, progressives are going after members of their party who don't necessarily agree with their policies which are further to the left.
McCarthy noted these dynamics and more in the following statements:
"This is internal war. This isn't a family feud, this is beyond what anyone thinks. They're challenging these Democrats in primaries. The socialist Democrats are taking over. Not only are they taking over the party, they're going to take on any Democrat in that process as well."
Battle of the Democrats: Progressives vs. Moderates
Progressives and moderates are certainly duking it out with one another; the battles are happening both in Congress and in the current 2020 presidential election. Rep. Alexandria Ocasio-Cortez recently accused Speaker Nancy Pelosi of racism after the latter censured the way Ocasio-Cortez and other Reps. handle themselves online.
Likewise, Bernie Sanders and Joe Biden are at odds about the best strategy to defeat President Trump in 2020. Biden claims that moderate Democrats are the ones who win general elections; however, Sanders maintains that strong, bold and progressive reform is the best way to beat President Trump.