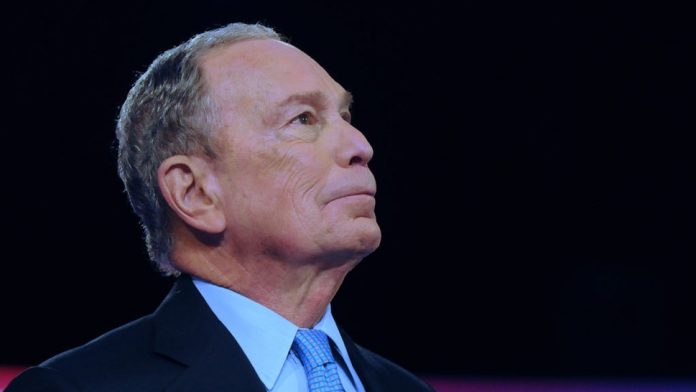 Michael R. Bloomberg dropped out of the presidential race on Wednesday, just over three months after he began a campaign that was fueled by his vast fortune and quickly grew to a sprawling political operation but failed to win the groundswell of moderate support he had sought. Mr. Bloomberg endorsed Joseph R. Biden Jr., saying that he had the best shot to beat President Trump.
Bloomberg spent more than $500 million in just 100 days on his own campaign. With a fortune estimated around $60 billion, he could do it again for someone else without breaking a financial sweat, helping state parties and supporting efforts to identify and turn out voters in November. Bloomberg's campaign has more than 2,000 people on staff who could transition to help the nominee, under Bloomberg's direction.
The ability for one billionaire to inject that much money into the political system is something the Democratic Party opposes. But the quest to defeat President Trump has quieted protests within the ranks. Bloomberg's continued involvement stands to benefit Democrats down the ballot as well. He spent heavily on House races in 2018 and takes credit for helping flip the House to a Democratic majority.
Asked about Bloomberg's spending last month, House Speaker Nancy Pelosi was encouraging. "As far as Michael Bloomberg is concerned, I think that his involvement in this campaign will be a positive one," she told reporters.
While Mr. Bloomberg's departure from the race was meant to help unite the Democratic Party — and avoid splintering moderate or independent voters by drawing them away from Mr. Biden — Senator Bernie Sanders of Vermont remained a strong contender in the race and was on track to capture a sizable number of delegates in Tuesday's contests.
Over the course of his campaign, Mr. Bloomberg had argued against the danger of not just the re-election of President Trump but also the nomination of Mr. Sanders, whom he called incapable of defeating the president. "I don't think the country wants revolutionary change," he said this week. "I think the country wants evolutionary change, and Sanders is a very revolutionary kind of guy."