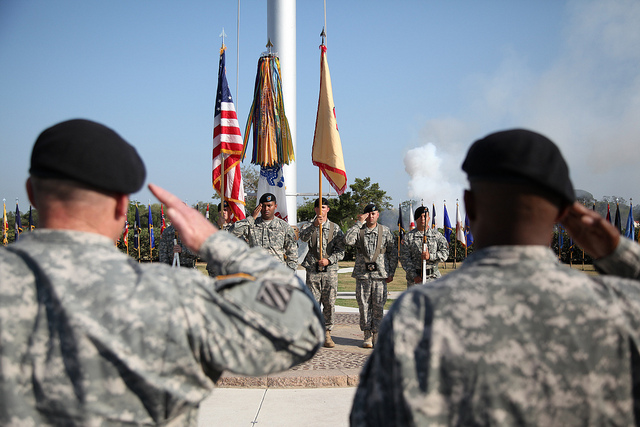 Throughout the United States of America and the rest of the world, there are numerous charities which attempt to pay back Veterans for their sacrifice and service. Every Veteran who served with class, dignity, and honor has their own unique story which deserves to be told.
Honor Flight Northern Colorado – a part of the larger Honor Flight Network is an organization which attempts to give back to our Veteran community. The national chapter states their mission as being, "To transport America's Veterans to Washington, DC to visit those memorials dedicated to honor the service and sacrifices of themselves and their friends."
The Northern Colorado Honor Flight branch was founded in 2008 by retired Army Colonel Stan Class – who went on to establish a 12 member board of service Veterans from Weld and Larimer counties, and a media production specialist.
That's the very mission Honor Flight Northen Colorado carries out with a high sense of pride. The Northen Colorado branch has escorted more than 2,300 Veterans to Washington D.C. Their focus began with World War II Veterans and getting them to the WWII memorial in the metro area. Now they proudly include Korean and Vietnam Veterans from the Nothern Colorado area.
Honor Flight Northern Colorado is able to achieve their mission through the various tax deductible donations from local businesses in the Northern Colorado area. One example is Mike Fassi of Fassi Financial. Mike owns and operates Fassi Financial out of Fort Collins, Colorado.
Mike has an honorable discharge from the United States Marine Corps. and the United States Air Force. He still flies Search and Rescue for the Civil Air Patrol in Colorado and has raised over $10,000 for Honor Flight Northern Colorado over the past three years. These donations not only secure transportation for Veterans, but also make sure Guardians also have the ability to travel with disabled Veterans as well.
Honor Flight Northern Colorado describes Veterans as the following, "Guardians play a significant role on every trip, ensuring that every veteran has a safe and memorable experience. Duties include, but are not limited to, physically assisting the veterans at departure, the airport, during the flight, at the hotel, and at the memorials."
Honor Flight utilizes Guardians at all of their branches around the United States and report over 18,000 Guardians accompanied Veterans on trips to Washington D.C. last year and nearly 126,000 since 2005.  The donations of business in Northern Colorado and across the country allowed for over 20,500 Veterans to fly to D.C. last year as well.
Honor Flight Colorado is funded solely by donations and does not receive any money from corporate interests, their work has allowed for thousands of Veterans to see the incredible memorials in Washington and make life-long connections that they will never forget.
Their work and contributions from those like Mike Fassi and the dozens of other businesses across Northern Colorado are appreciated by Veterans and their families. "A well planned trip…I enjoyed every minute of it. Many memories surfaced as I viewed the WWII memorial with all the engraved sayings. I was one of the vets that went in on D-Day on June 4, 1944," are one of many testimonials from thankful Veterans.