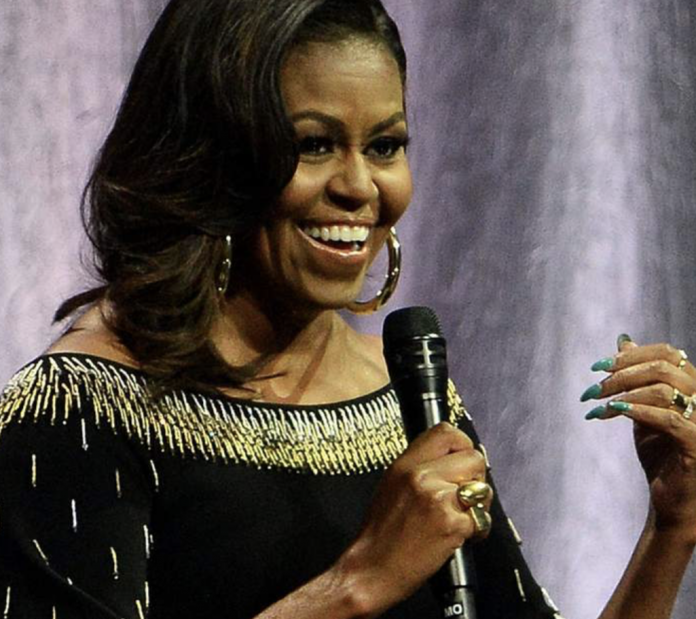 On Sunday, former first lady Michelle Obama sat down for an interview in London with TV host Stephen Colbert.
While the interview centered around the promotion of Obama's new memoir, Becoming, the former first lady made headlines for comparing President Trump to a "divorced dad."
Reviewing Obama's Commentary
While Obama did not specifically name President Trump, her statements were intentionally transparent. She compared the United States of America to a "teenager" coming from a "broken family." Obama then went on to state that teenagers often spend enjoyable time with divorced dads only to get sick later.
Her exact articulation on this matter reads as follows:
"We're changing all over the place, and we come from a broken family. We're a teenager and we're a little unsettled; having good parents is tough. Sometimes you spend weekends with divorced dad and that feels like it's fun but then you get sick. That's what America's going through. We're kind of living with divorced dad right now."
Now, the audience which attended Obama's interview with Stephen Colbert cheered for the former first lady. However, the enthusiasm felt by the audience did not resonate with many others in the world.
Responses from Divorced Dads
Many divorced fathers personally took offense to Obama's statements. These dads, therefore, expressed their thoughts via social media.
Some of the replies read as follows:
I admire @MichelleObama, but I really wish she wouldn't use divorced dads as a metaphor for Trump. I hear some of them are quite awesome… https://t.co/lQihYgWL6F

— Shai Franklin (@shaifranklin) April 16, 2019
@MichelleObama "That [weekend with divorced dad] feels like fun but then you get sick." As a divorced dad, I do my best to raise my son into a kind of man of which we all can be proud. Your comment doesn't help people see that I'm conscientious and competent to do a good job.

— Jason Catena (@catenate) April 15, 2019
Obama's statements also seemed to offend children of divorced dads:
My divorced dad loved me selflessly and unconditionally. He instilled worth in my soul, and infused gratitude in my heart. To this day (I'm 40), his love was the most beautiful and whole love I've known. Words create our world, @MichelleObama. Do better.

— jen (@flightriskjen) April 16, 2019
Is There a Double Standard?
Many critics have slammed Obama's statements about divorced dads as sexist. However, talk about whether or not a double standard exists is also a subsequent result of what Obama had to say. If a man made offhand, snide comments about divorced mothers, he would face prompt backlash; furthermore, he would not likely receive hearty cheers from a crowd, as Obama did in London.
At the end of the day, there are various reasons as to why a father may be divorced. Consequently, most people agree that referencing divorced dads in a derogatory manner benefits no one.
During the 2016 presidential election, Michelle Obama coined the phrase, "when they go low, we go high." Is belittling divorced dads really an example of "going high?"