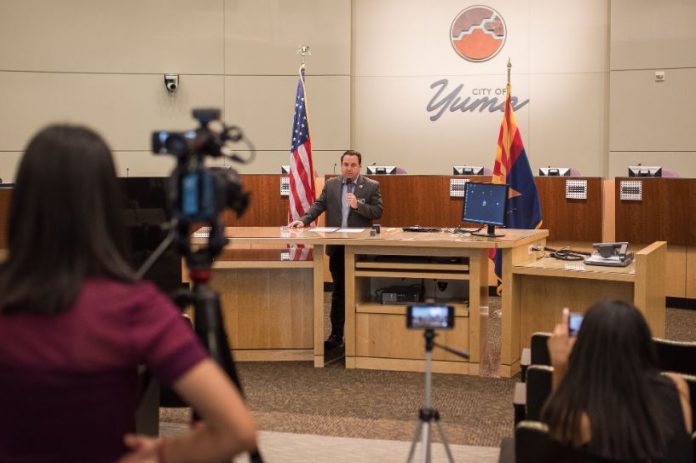 The Mayor of Yuma City, Arizona declared a local emergency to seek federal assistance due the ongoing releases of migrant families by the U.S. Border Patrol (USBP).
Over the past three weeks, almost 1,300 migrant family members were released into the local shelter system, which can only sustain up to 200 people.
On Tuesday afternoon, Mayor Douglas Nicholls said the local shelter system already exceeded its capacity. According to him, the USBP is releasing asylum-seeking migrants into the shelter at a rate faster than they are departing. The humanitarian crisis is overwhelming the shelter and it does not have resources to provide assistance to the asylum-seeking migrants.
Nicholls clarified that the migrant families released to the shelter will not stay in the Yuma community. They are waiting to be transported to cities across the United States.
The USBP conducted health and background screening of every migrant, provided each of them with paperwork to travel in the country, and instructed them to appear a court proceeding.
Yuma needs resources to address the humanitarian crisis
According to him, "The non-profits have done a great job to try to move migrants on their final destination… They are not looking to reside in Yuma. However, the transportation network is just insufficient to keep up with the demand and the backlog of people staying in the shelter has created this capacity issue."